Сайт пошуку роботи №1 в Україні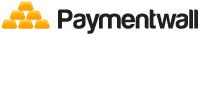 Paymentwall
Контактна особа:

Ekaterina

Веб-сайт:
Paymentwall is a U.S.-based international payment platform, specialized in creating very own fintech software that help merchants accept payments and sell products online, bringing the most convenient payment experience for their users. More than 100,000 companies have placed their trust in Paymentwall, including Wargaming, LG, iRacing, Bandai, Corel, and iversity.
Our Vision
Paymentwall envisions a world where everyone has access to any payment method around the globe.
Our Mission
To create innovative fintech solutions for users and offer global growth opportunities for international businesses.
Our Value
We welcome trustworthy and risk-taking employees who are committed to work hard.
Paymentwall is headquartered in San Francisco with offices in Istanbul, Berlin, Kiev, Amsterdam, Las Vegas, Manila, Hanoi, Beijing, Seoul, Lisbon, London, Sofia, Poznan and Moscow.
Diversity is the catalyst of innovation.We are committed to work with talented people from every background and perspective to thrive in the growing online payments industry. Are you up for the challenge? Join us!
Розміщені вакансії
в категорії «» зараз розміщених вакансій немає.