Сайт пошуку роботи №1 в Україні
Резюме від 26 квітня 2017
PRO
Сидорова Наталья
Interpreter, project manager assistant,
20 000 грн/міс.
Неповна зайнятість, дистанційна робота.
Дата народження:

27 листопада 1979

(37 років)

Місто:

Київ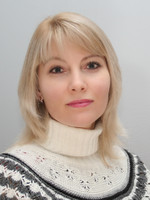 ---
Контактна інформація
Отримати контакти цього резюме можна на сторінці https://www.work.ua/resumes/1828846/
---
Досвід роботи
Interpreter
з 03.2016 по нині (1 рік 1 місяць)
Yason-Invest, Kyiv (Manufacturing)
- business meetings and negotiations
- business correspondence
- contracts, agreements, user's manuals, quotations
Interpreter
з 09.2008 по 01.2016 (7 років 4 місяці)
Foreign languages centre, Donetsk - Kyiv (Translation/Education)
INTERPRETER for the Projects:
1. Kalpataru Power Transmission Ukraine, Kyiv (Construction)
07.2015 - 01.2016
- Interpretation of negotiations and formal meetings;
- Translation of documents of various kinds including business correspondence and agreements;
- Everyday communication with subcontractors;
- Reporting minutes of the meetings;
- Selling material from the store;
- Multitasking.

2. OSCE (Observation mission), Kyiv and Kyiv region
Early Parliamentary Elections (Oct 2014), Regional Elections (Oct-Nov 2015)
- Interpreting (from small talks to serious information);
- Accompanying OSCE observers to the election commissions;
- Assisting observers when necessary;
- Various other tasks.

3. UEFA Under19 Championship, Donetsk
07.2009 - 08.2009
• Doing oral and written translation on an everyday basis;
• Solving urgent issues with UEFA representatives;
• Making independent decisions;
• Providing transport for UEFA, FFU, Local Committee and team representatives.
Interpreter/Support Manager
з 09.2007 по 06.2008 (9 місяців)
Computer Software Company "Code It Now", Donetsk (IT)
•Doing oral/written translation (computer terms, contracts);
•Helping foreign software users solve problems on the phone;
•Organizing trainings and seminars for the staff;
•Preparing materials for foreign partners.
Interpreter/ Translator/ Receptionist
з 08.2003 по 04.2004 (8 місяців)
Donetsk branch of Ukrainian Association of Specialists in Social Work, Donetsk (Social work)
•Doing oral/written translation of interviews, sales trainings and seminars in social work;
•Meeting, accommodating, accompanying foreign colleagues;
•Answering phone calls;
Personal assistant
з 01.2002 по 07.2002 (6 місяців)
European project Tempus Tacis, Donetsk (Social policy)
•Doing oral/written translation in social policy;
•Meeting, accommodating, accompanying foreign colleagues;
•Literature processing and advertising, answering phone calls;
Interpreter
з 01.1997 по 08.2008 (11 років 7 місяців)
Projects, Donetsk (Dating, mining, producing chocolate)
• Oral translation of personal and social meetings, organising excursions, written translation of correspondence in the dating agency, (2006-2008);
• Oral translation on the exhibition "Coal. Mining" (September, 2006); at the chocolate factory "Konti" (October, 2005);
• Participation and oral translation of international seminars "Social work with children and youth", "Conflicts and their resolution" with colleagues from Canada and England (1997-2002).
---
Освіта
Moscow School of Social and Economic Sciences
Master programme of Manchester University (Master in Social Sciences), Moscow
Вища, з 09.2002 по 12.2003 (1 рік 3 місяці)
Donetsk National University
Foreign languages, Donetsk
Вища, з 09.1997 по 06.2002 (4 роки 9 місяців)
---
Додаткова освіта
Tourism basics and Travel Guide (2015)
Best Practices in Teaching English Online. U.S. Department of State (2015)
MBTI - effective communication techniques (2015)
HR school (2015)
From Accountant to Financial Director (2015)
SMM - social media marketing (2015)
Business Academy (2015, 2008)
Consecutive interpreting (2016)
Project Management (2016)
Marketing basics (2016)
CAE "B" (2013)
Driving course (2010)
Manager-administrator (2005)
---
Знання мов
English — експерт
German — середній
Russian — експерт
Ukrainian — експерт
Spanish — початковий
---
Додаткова інформація
Acquired skills
• ability to adjust to new tasks;
• ability to communicate with people effectively;
• ability to solve conflicts and other issues;
• ability to work with people of different backgrounds;
• ability to meet deadlines.

Traits of character:
• sociable;
• open-minded;
• competent;
• responsible;
• detail-oriented;
• friendly;
• culturally sensitive;
• aspiring to promotion and professional growth

Foreign passport and references available upon request
Зберегти у відгуки
Схожі резюме