Сайт пошуку роботи №1 в Україні
Резюме від 17 квітня 2018
PRO
Венгер
Евгений
Digital Marketing Specialist,
10 000 грн
Повна зайнятість, неповна зайнятість, дистанційна робота.
Дата народження:

25 лютого 1993

(25 років)

Місто:

Хмельницький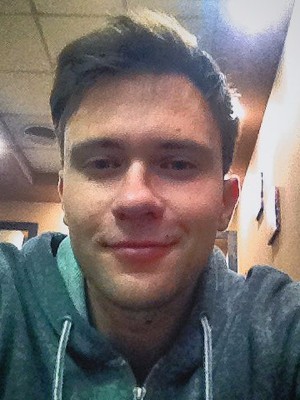 ---
Контактна інформація
Шукач вказав телефон та ел. пошту.
Отримати контакти цього резюме можна на сторінці https://www.work.ua/resumes/2548381/
---
Досвід роботи
Team Member
з 04.2017 по нині (1 рік)
Brain&Ukraine, Kyiv (Popular science conference)
First scientific conference in Kiev. We make our commitment in the development of the ecosystem for science-based projects. We find/collect, verify and interpret information. Unite those, who produce knowledge and those, who need it.

In Brain&Ukraine's team I'm responsible for all stages of the site development and its infrastructure (English and Ukrainian versions, WordPress theme):

- content upload
- integration of buying forms
- coordination with a front/back-end developer and designer
- web analytics, creation of landing pages to collect emails
- Setting up corporate mail, feedback forms

Site — brainukraine.me
Digital Strategist/ Product Manager
з 12.2016 по нині (1 рік 4 місяці)
Miritec, Киев (Marketing, software development)
- Participation in tenders (strategy development, presentations making, defence, coordination with the third parties such as media planners)
- Meetings with the clients (presales, tissues, creative reviews etc)
- Preparation of reports (GA reports, competitive intelligence, trends analysis)

- Development of technical documentation (product specs, architecture, requirements, map of stakeholders)
- Team management of back-end and front-end developers, designers
- Marketing analysis and analytics
- Adding new features to the product for internal and external usage: mobile version, supplementary materials for Sales and Marketing Departments, GUI improvements
- Documentation of company's IT-infrastructure (together with DevOps)
Communication Officer
з 05.2015 по 01.2016 (8 місяців)
NK Group, Киев (Real estate)
Responsibilities:

- Supervision of SMM and SEO departments;
- Corporate site development and administration;
- Control over the press office: organization of press conferences, preparation of PR materials, articles, reports;
- Crisis communications and reputational management
- Cooperation with contractors

Tasks:

- Umbrella's and subbrends development;
- Digital and PR promotional strategies;
- Administration of the staff training among local branches
- Communication on behalf of the company with interest groups via different media
PR-assistant
з 07.2014 по 09.2014 (2 місяці)
Pleon Talan, (PR, event-management)
- Working with agency's contractors
- Organization and conducting of the press-tour during Lviv Publishers' Forum
- Writing briefs
- Cooperation with journalists and clients
- Production of pr-materials (press-clipping, press-releases, press-packs)
- Organization of events in creative spaces and places of interest
Curator of a local TEDxKNU event
з 06.2014 по 03.2015 (9 місяців)
TED, Киев (Education)
Project management

Strategy development

Team development

Project was held under the license of TED

Facebook page of the event - https://www.facebook.com/TEDx-KNU-
[відкрити контакти](див. вище в блоці «контактна інформація»)/
Junior Digital Specialist
з 08.2013 по 01.2014 (5 місяців)
Ekonomika Communication Hub, (Media)
- Site administration (generating and conducting the content, e-mailing, comments moderation, managing of social media)
- Administration of banner systems Adriver and Openx
- Managing analytic systems Google Analitics and Yandex.Metricks
- Servicing a page on Ticketforevent.com
- Managing the advertising company in Google Adwords
- Planning media companies on the Internet
- Implementing autorship markup for journalists
- Taking part in creation of the underground press 'Maidan Affairs'
Trainee
з 05.2013 по 07.2013 (2 місяці)
Happy Paw, (NGO)
-Writing press-releases
- Copywriting
- Creating the datebase of potential audience
Trainee
з 06.2011 по 08.2014 (3 роки 2 місяці)
1+1, (Media)
Video transcriptioning, shooting news stories.
---
Освіта
Kyiv National University
Advertisng and Public Relations, Kyiv
Вища, з 09.2010 по 09.2014 (4 роки)
---
Знання мов
Англійська — експерт
Українська — експерт
Російська — експерт
---
Додаткова інформація
- Curator of a local TEDx event - TEDxKNU.

- Winner of the XII Marketing Challenge (case for the hardware company AJAX SYSTEMS).

- Certified Google Adwords and Google Analytics Specialist

- Currently studying in Netology courses "Product Management" and "Targeting Advertising: reaching audiences via social media"

- Texts in English - https://medium.com/@jenyavenger

- SMM projects - http://bit.ly/2gP2DBE
Зберегти у відгуки
Схожі резюме