Сайт пошуку роботи №1 в Україні
Резюме від 28 лютого 2017
Касприв Максим Владимирович
QA engineer, Content manager
Повна зайнятість.
Дата народження:

12 травня 1983

(34 роки)

Місто:

Одеса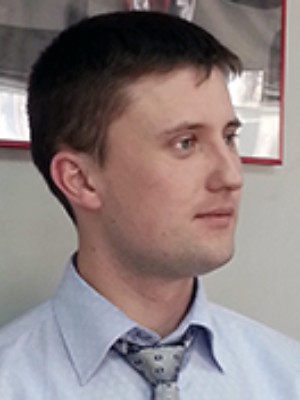 ---
Контактна інформація
Отримати контакти цього резюме можна на сторінці https://www.work.ua/resumes/2634578/
---
Досвід роботи
Assistant manager
з 08.2014 по нині (3 роки)
Asienda, Odessa (Design and implementation of greening projects; landscaping)
Main achievements:
• Contribute to improving the productivity of younger workers.
• Establish effective working with the customer audience.

Job duties: Organization of the labor process; responsibility for the operation and safety of technical equipment; instruction of workers.
Senior credit officer
з 01.2007 по 06.2014 (7 років 5 місяців)
Ukravto Corporation, Odessa (Auto business)
Main achievements:
•Improve the efficiency of the department for some items by an average of 20%.
•Establish effective working with a client base.
•Implemented a set of improvements that have improved the quality of work.
•As a result of certification in 2012, recognized as the most qualified employee of the department.
•In 2009, during the crisis, recognized as the best worker in Ukraine.

Job duties: Management of car sales and financial products; work with the client database; market monitoring; training of junior staff.
Credit manager
з 05.2006 по 10.2006 (5 місяців)
Pravexbank Ukraine, Odessa (Bank)
Main achievements:
•Establish effective relationships with business partners.
•Demonstrated good performance of work at the end of the reporting period.

Job duties: Sales of financial products; market monitoring.
Designer of promotional products
з 03.2003 по 03.2006 (3 роки)
Advertising and publishing Center "Risograph", Odessa (The advertising business and printing)
Main achievements:
•Accumulated a base of regular customers, thereby increasing the profitability of the department.
•Increased efficiency of use of facilities of labor.

Job duties: Development of advertising concepts; graphic design of advertising products; Monitoring of implementation and maintenance of orders.
Engineer 2nd category of networking technologies center
з 09.2002 по 05.2005 (2 роки 8 місяців)
Odessa National Maritime University, Odessa (Education)
Main achievements:
•Establish a friendly relationship with the team.
•Showed a high level of quality of work.

Job duties: System administration; technical support; participation in setting up and configuring networks; repair and upgrade users' PCs.
---
Освіта
Odessa National Polytechnic University
Institute of Computer Systems, Specialized computer systems, Odessa
Вища, з 09.2005 по 06.2006 (9 місяців)
Licentiate in a specialty «Specialized computer systems» (code 7.091503)
Odessa National Polytechnic University
Institute of Computer Systems, Computer engineering, Odessa
Вища, з 09.2001 по 07.2005 (3 роки 10 місяців)
Bachelor in a specialty «Computer engineering» (code 6.091500)
---
Додаткова освіта
Online intensive-course of software testing from the company «QATestLab». Certificate (2015, 1 month)
Online courses in disciplines HTML, CSS, JS, jQuery from the company «Codecademy». (2015, 3 months)
Education based on online courses "Specialist" of Bauman's Institute. "Web Technologies. SQL » (2014, 2 month)
Learn English with a native speaker. School «E-way» (2015, 6 months)
---
Знання мов
---
Додаткова інформація
Professional skills

Web-technologies:
•HTML, CSS (little development experience)
•jQuery, Bootstrap (little experience of use)
•CMS Wordpress (basic skills of use)

Programming languages:
•PHP (little experience in development)
•Java Script (basics)

Quality assurance:
•Theoretical knowledge testing software - the principles, concepts, methodologies
•Ad Hoc, Functional, Web testing (markup, forms) - a little hands-on experience
•Checklists and test cases (little experience of writing and execution)
•Bug reporting

Bug-tracking systems
•Bugzilla, Mantis

Databases:
•MySQL

Operation systems:
•Windows (7 Pro, XP, 2000 Pro)
•Linux (Ubuntu, a set of basic commands to the console)

Tools:
•WAMP, OpenServer
•Firebug
•Wireshark, Fiddler
•Putty, WinSCP
•HeidiSQL
•Emmet
•wireframe.cc (creation of sketches)

Virtual machines:
•Oracle Virtual box

Graphical editors:
•CorelDRAW, ADOBE Photoshop

In general about me:
I know how to work efficiently and work on the result. Sense of purpose, self-organization and moderate perfectionism are helping me to gain this. My communication skills are very good - I can easily find common language with people, both with clients and with colleagues, and have extensive experience in conflict resolution. I possess a competent speech, and know how to clearly express their thoughts.

In a work attracts me mental work: each task for me it is a quest that is interesting to solve. Therefore, I like everything related to computer technology.
And I easily trained - for a short time mastered the basics of markup (HTML + CSS, Bootstrap), basic knowledge of programming (JS + jQuery, PHP + SQL), studied
theoretical basis and methodologies of software testing, and got a little hands-on experience in testing (writing and executing test cases and check-lists, the bug reporting, including in English).

My CV in Russian:
https://www.work.ua/resumes/3550392/
Зберегти у відгуки
Схожі резюме