Сайт пошуку роботи №1 в Україні
Резюме від 21 серпня 2017
PRO
Ratushnyy Sergiy
Commercial, Business Development, Sales Director
Повна зайнятість.
Дата народження:

30 квітня 1975

(42 роки)

Місто:

Київ

Готовий до переїзду:

Дніпро (Дніпропетровськ), Інші країни, Львів, Одеса, Харків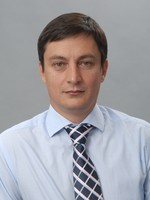 ---
Контактна інформація
Отримати контакти цього резюме можна на сторінці https://www.work.ua/resumes/2858033/
---
Досвід роботи
Director
з 02.2016 по нині (1 рік 6 місяців)
System Integration Company, Киев (IT)
- Business development and planning
- Company operations and team management
- Building and developing of relationships with key customers and vendors (HPE, Oracle, Microsoft and others)
Independent consultant
з 12.2014 по 01.2016 (1 рік 1 місяць)
Self-employed, Киев (IT)
Providing consultancies and support in IT and business projects.
Details are available at request.
Commercial Director
з 07.2009 по 11.2014 (5 років 4 місяці)
MONT Ukraine, Киев (Software Distribution)
- Development and execution of country business and marketing plans.
- Developing and attaining sales revenues and market share goals, other KPIs.
- Building and developing of relationships with key channel partners (Comfy, Incom, Spetsvuz, Rozetka.ua, etc.) and vendors (Microsoft, IBM, Kaspersky Lab, Dr.WEB, GFI etc.)
- People management (Kyiv based and regional Sales teams, Product and Marketing teams)

Key achievements: revenue growth by 50%, partner network growth by 500%. New distribution contracts and sales channels have been launched.
Partner Account Manager
з 12.2005 по 06.2009 (3 роки 6 місяців)
Microsoft Ukraine, (IT)
- Identification and development of key local system builder and sub-distribution companies in Ukraine based on analysis of market and partner's business environment with view of proactive identification and management of partner issues and opportunities
- Partner development plans preparation and execution (including goal and target management, readiness, marketing); responsibility for revenue, market share, and customer satisfaction
- Partner engagement , establishment, maintenance and development of fruitful partnerships with managed partners at top and middle management levels
- Development, launch onto the market and execution of marketing programs (product campaigns, to-partner, through-partner, retail), channel incentives, trainings and events both for managed and un-managed partners and distributors.
- Regional expansion strategy development and implementation

Additional roles & responsibilities: Microsoft Club Lead, Cooperative Marketing Found program subsidiary Lead, Associated Distributor program Lead, Retail Pilot Lead ("Right PC" corporate initiative in Ukraine), and licensing expert.

Key achievements: Microsoft genuine software revenue growth within managed accounts by 30% above the market. Managed partners' market share growth in all segments: retail, small and medium business, corporate.
Software Distribution Lead
з 03.1997 по 12.2005 (8 років 9 місяців)
Kvazar-Micro, Киев (IT Distribution, Ssytem Integration)
- General business-unit management and full software revenue responsibility (strategic and operational planning, business development, opportunity management, pricing, inventory planning, product and channel marketing);
- Relationship management with Microsoft, Oracle, other vendors at all levels;
- Partner channel development (Kyiv and regions), key-partners account management
- Providing software and licensing expertise to partners and customer via participation in big deals (all sectors).

Key achievements: growth of software business share (revenue) from almost 0 to 20% of total company revenue in transactional, distribution, system integration businesses. Signed new contracts with Microsoft and Oracle in Ukraine and Russia.
---
Освіта
NTUU KPI
Applied mathematics, Computer Engineering, Киев
Вища, з 09.1993 по 03.1999 (5 років 6 місяців)
---
Додаткова освіта
The Personal Efficiency Program (2010)
Presentation Power (2009)
Sales and Marketing Trainings (2009-2014)
---
Професійні та інші навички
Навички роботи з комп'ютером


Strong working skills with PC, Microsoft Windows, Office, Internet
---
Знання мов
English — експерт
Ukrainian — експерт
Russian — експерт
---
Рекомендації
Available At Request
0676570035
---
Додаткова інформація
Additional skills: Strong working skills with PC, Microsoft Windows, Office, Internet
Driving license "B", relocation is possible
Personal qualities: Thoroughness, fast learning, high adaptability, creativity, strong team player, good interpersonal skills, ability to travel, responsibility.
References: Available at request
Зберегти у відгуки
Схожі резюме