Сайт пошуку роботи №1 в Україні
Резюме від 11 квітня 2018
PRO
Streletska
Iuliia
Executive, Operations Manager
Повна зайнятість.
Дата народження:

8 вересня 1974

(43 роки)

Місто:

Київ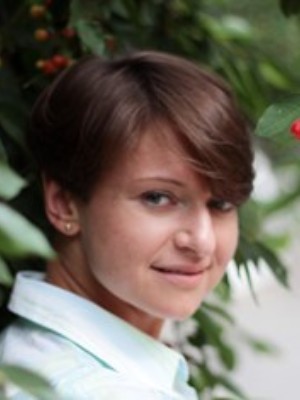 ---
Контактна інформація
Шукач вказав телефон та ел. пошту.
Отримати контакти цього резюме можна на сторінці https://www.work.ua/resumes/3325051/
---
Досвід роботи
Operations Manager
з 07.2012 по 12.2016 (4 роки 5 місяців)
VFS Global, Київ (Public Services)
Operations for Visa Application Centers of the Embassy of Canada (2 centers in Ukraine, global contract), the Embassy of the Netherlands (4 centers, regional contract). Also headed operations for the Embassy of the United Kingdom Visa Application Center, July'12 – Feb'14.
All aspects of operations: Service Level Agreements (SLAs), financials, contracts, biddings, audits, projects, quality and security checks, communication with the Embassies, Foreign Offices, information services (call-center/mailings, web-site), biometrics, dealing with outsourced companies.
Country Manager
з 04.2009 по 06.2011 (2 роки 2 місяці)
Tender-Service Ukraine, Ltd., (tendery.ua) subsidiary of Tender Service Holding (Austria, tender-service.com), Київ (Public&Commercial Procurement information)
Business start-up: registration of the legal entity, search for office premises, staff enrollment, accountants and solicitors outsourced. Web-site translation and localization into Russian and Ukrainian. On-line platform tests, work with the developer's offices abroad, ticketing system, CRM, clients and data bases, parsers set up. Call-centre, cold calling, tele-sales scenarios and guidance set-up. Sale budgets, KPIs, communication with 16 company offices. On-line marketing tool (e-marsys), e-commerce, SEO campaigns in GoogleAdwords and Yandex set-up. Tender/State Procurement legislation/procedures/laws of Ukraine and Europe, general knowledge of world-wide practices in procurement. Outsourcing for the offices abroad, transfer of an office from Britain to Ukraine, outsourcing of database operators for Britain, Spain and Greece.
Commercial Director
з 10.2007 по 01.2009 (1 рік 3 місяці)
Klimasan Ukraine, Ltd. (metalfrio.com.br, formerly klimasan.com.tr), Київ (cooling and freezing commercial equipment)
B2B sales, tenders/bidding and supplying for the largest FMCG producers, key accounts, imports, marketing, exhibitions, extensive business travelling.
---
Освіта
MIM Kyiv Business School
Management, Київ
Вища, з 01.2008 по 02.2010 (2 роки 1 місяць)
MBA Executive
Kharkiv State University
English and French Interpreting / Translatinos, Kharkiv
Вища, з 08.1992 по 06.1997 (4 роки 10 місяців)
English / French Interpreter, Master
---
Додаткова освіта
Trainings: Sales, Tele-Marketing, Telephone Sales&Cold-Calling, State Procurement and Tenders, Imports/Exports, Presentations (2000-2016)
---
Знання мов
---
Додаткова інформація
Trainings: Sales, Tele-Marketing, Telephone Sales&Cold-Calling, State Procurement and Tenders, Imports/Exports, Oral &Presentation Skills, ISO 9001, 14001, 18001, 27001, Etiquette & Protocol, Intercultural Relations
Languages: Russian and Ukrainian (native), English (professional), French (to be brushed up)
Foreign passport: available, valid
Available for relocation and/or business travelling
Driving license: available
No criminal records. No negative credit records
Зберегти у відгуки
Схожі резюме