Сайт пошуку роботи №1 в Україні
Резюме від 28 лютого 2018
PRO
Naumenko Iaroslav
IT Project Manager
Дистанційна робота.
Дата народження:

23 квітня 1983

(34 роки)

Місто:

Київ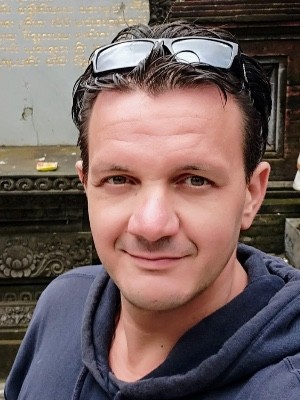 ---
Контактна інформація
Шукач вказав телефон та ел. пошту.
Отримати контакти цього резюме можна на сторінці https://www.work.ua/resumes/3443071/
---
Досвід роботи
Technical Manager
з 11.2017 по 01.2018 (2 місяці)
Communication Fidelity (COMFI), Boston, MA (Telecommunications)
Remote short-term contract work.
•VoIP platform development
•Rates and LCR settings and optimization
•QA
Technologies: Asterisk, A2Billing, custom php development.
IT Project Manager
з 05.2017 по нині (10 місяців)
Self-employed, Киев (Software development)
Remote short-term contract work.
•Leading several short-term projects at BigData/SaaS and VoIP domains.
•Operating as CTO/Team leader for distributed Dev&QA teams.
Technologies: python, Asterisk, Google services: BigQuery/BigTable, Asterisk, MySQL.
Domains: VoIP, BigData
Project Manager
з 03.2017 по 06.2017 (3 місяці)
Digicode, Киев (IT Software manufacturing)
Part-time work (project-based).
3 ongoing projects, up to 3 months each of them.
Domains: Telecom and Fintech.
Technologies: AWS, iOS/Android dev frameworks, C# (MVC), NodeJS, AngularJS, laravel.
Project Manager
з 04.2016 по 06.2017 (1 рік 2 місяці)
IXC Inc, New York (SaaS/VoIP)
Part-time work (project based).
Remote PM at a couple of telecom (VoIP) projects.
VoIP service, billing, full-stack service development and support according to Agile methods.
Technologies: MVC (C#), Laravel, MS/MySQL.
Co Founder
з 05.2015 по 08.2016 (1 рік 3 місяці)
Nomerok, Одесса (Startup (SaaS))
CRM for small businesses and individuals based on personal phone contacts.
Service includes advanced address book, CRM-functions and organizer.

Technically service consists of 3 parts: iOS/Android apps, web application (cabinet) and API.
It allows to create and apply filters, rules and tasks to your contacts, integrate with excising corporate systems and services.
Key traction: ~20 000 installs, ~3500 MAU.

Technologies: python (Django) and Angular2, MongoDB, PostgreSQL.
Co Founder
з 05.2014 по 09.2015 (1 рік 4 місяці)
Webcall.today, Kiev (Startup (VoIP/SaaS service))
Webcall.today – fastest way to communicate between consumers and businesses online.
Service combines Click-to-Call, automated callback features and API that integrates Webcall with any 3rd-party software and services - CRM, Call Centres, accounting, etc

Technical details: AWS cloud, written on python (flask), AngularJS+MongoDB and Redis. Built on distributed CDN to provide best communication approach.
VoIP stack: OpenSIPS, Asterisk, FreeSwitch, RTPproxy and A2Billing with custom modules.

Key metrics: Paid B2B accounts - 2000+, DAU: 50 000+.
Co Founder
з 01.2014 по 06.2014 (5 місяців)
Melophone, San Francisco (Startup (VoIP/SaaS service))
Communication-as-a-Service(CaaS) platform. Melophone combines Telecom, IT and Software Development into single service and allows to communicate by voice, text and rich media using any device you prefer. As well we provide additional SaaS services like CRM, Organizer, Task-list and Shared/Personal Address Books, Call Center and Conference service.

The principal service is Managed IP PBX which is located in TIER III Data Centers around the world.

Technologies: AWS cloud, python (flask), AngularJS, MongoDB, PostgreSQL, Redis.
VoIP part: Asterisk, RTP Proxy, OpenSIPS
Project manager
з 05.2012 по 12.2013 (1 рік 7 місяців)
Colobridge Gmbh, Frankfurt-am-Maine (SaaS/Cloud hosting)
Private/hybrid clouds,
VDI
SaaS/ IaaS solutions.

Technologies: Xen Server, VMware vCenter, OpenStack.
Chief Information Officer
з 07.2011 по 04.2012 (9 місяців)
Concorde Capital, Kiev (Finance/Investment bank)
Contract works
Developing IT strategy, hiring IT staff, coordination of external IT suppliers.
Within 10 months of my work in the Company IT infrastructure was fully upgraded and ITIL standards implemented.
We launched functional ServiceDesk, prepared KPI's and strategic goals for IT department altogether with PwC corporation.
Head of IT department
з 02.2008 по 07.2011 (3 роки 5 місяців)
Lafarge Ukraine, Kiev (Heavy industry/Manufacturing)
Adopting and implementing corporate IT solutions and standards of the Groups of Lafarge S.A. (HQ in Paris).
Corporate structure included couple of plants, mines and carriers around Ukraine.
Total amount of staff - over 5000, over 1000 corporate PC's and hundred of mobile employees.
Within my work in Lafarge we implemented all Group standards: ERP system (Oracle JDE), local accounting based on 1C 8.2, corporate IP telephony and video-conferencing systems based on Cisco Tanberg equipments and technologies.
Project Manager
з 10.2006 по 02.2008 (1 рік 4 місяці)
IT Center Group, Kiev (System integrator)
DUTIES
Implementations of docflow systems, CRM, IT Infrastructure management systems using Microsoft products and technologies
ACHIVEMENTS
•Successfully implemented MS Dynamics CRM for internal needs of company (10+ active users), CRM was integrated with 1C Accounting system
•Successfully realized number of infrastructure projects: MS Exchange Server, MS ISA Server, System Center product line deployment
---
Освіта
NTUU "KPI"
Electonics, Kiev
Вища, з 09.2000 по 03.2006 (5 років 6 місяців)
---
Додаткова освіта
PMP (Lafarge University), Paris (2010)
MCITP 2007:Messaging(Kiev. Tech Expert) (2007)
MCSE 2005:Messaging(Kiev) (2006)
---
Професійні навички
Agile, Scrum

(5 років досвіду)




Експерт, використовую в даний час.

Team building

(10 років досвіду)




Експерт, використовую в даний час.

Project planning (budget, deadline, schedules)

(10 років досвіду)




Експерт, використовую в даний час.
---
Знання мов
---
Додаткова інформація
Skilled Project manager with strong technical background at VoIP/Telecom and SaaS/high-load projects.
Expertise:
•Cloud solutions (AWS, Google Cloud services)
•Web (flexible/high-load solutions)
•VoIP/Telecom (SIP/IAX stack, networking)
•Multiplatform apps development (iOS/Android, REST API)
Зберегти у відгуки
Схожі резюме