Сайт пошуку роботи №1 в Україні
Резюме від 29 жовтня 2017 PRO
Евсега Андрей
Григорьевич
Regional sales manager, Head of the Branch,
15 000 грн
Повна зайнятість, неповна зайнятість, дистанційна робота.
Дата народження:

7 вересня 1982

(35 років)

Місто:

Дніпро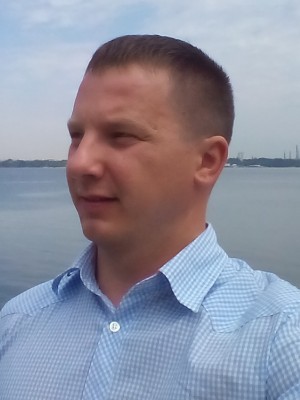 ---
Контактна інформація
Шукач вказав телефон та ел. пошту.
Отримати контакти цього резюме можна на сторінці https://www.work.ua/resumes/3507227/
---
Досвід роботи
Business Development Manager
з 06.2017 по нині (11 місяців)
InCode Group, Днепр (IT sphere-Software)
Now I'm working with a great creative team of developers, specialized on Mobile and Web develipment.
We have available developers and ready to became a part of new projects.
Need a solution? Write to me, and let me bring your business to next level.
Responsibilities:
As working on sales management I have my own duties which are mentioned bellow:
-research, monitoring and finding for new clients and potential projects on Upwork, Freelance, LinkedIn;
- writing proper and catchy letters (messages);
- making proposal;
- preparing commercial proposals, working on eliciting the best solution for the client;
- build relationships with new clients and maintain with active client;
- responsible for arrange meetings and negotiation
- web-sites and mobile applications sales
- optimize workflow between customers and my developers team;
- tight team-work with IT developers
- projects estimation control.
Achievements:
-Signed a contracts with clients from USA, Canada, Norway, Germany, Spain.
Export Sales Manager (CIS countries, Eastern Europe).
з 01.2017 по 06.2017 (5 місяців)
Dafmi LTD, Днепр (Automotive)
Responsibilities (functional duties):
- Development and sales management of the CIS countries and Eastern Europe.
- Preparation of commercial offers for cooperation.
- Conducting negotiations with customers, signing contracts

Achievements:
- Signed a contract with a distributor in Moldova.
- Created a common and active client base.
- Expansion of the distribution zone (Moldova, Romania, Bulgaria, Georgia, Uzbekistan, Kazakhstan, Turkmenistan, Egypt).
IT sales manager
з 09.2016 по 11.2016 (2 місяці)
search for clients on, Днепр (Днепропетровск) ((IT-software Manufacturing))
search for clients on Upwork.
Sales Manager in the Dnipropetrovsk region. Head of the Representation.
з 06.2009 по 06.2016 (7 років)
Intershoes, Днепр (Днепропетровск) (wholesale shoes)
Responsibilities: Organization, construction and supervision of sales and its optimization. The development of the management team and sales management sales team. Development of sales on entrusted territory. Negotiating with customers, signing contracts. Planning Budget of branch and control of its execution
Achievements: Created a full-fledged structure of branch, the opened of branches «from scratch». The increased sales and optimized charges. Created a common and active customer base. Extended the area of distribution.
---
Освіта
1999–2005 Student. Dnepropetrovsk. Ukrainian State University of Chemical Technology.
Management Department : "Organization Management", Днепр (Днепропетровск)
Вища, з 06.1999 по 07.2005 (6 років 1 місяць)
---
Додаткова інформація
2011–2014 Courses of English. (intermediate level)
Trainings: May 2005 Sales technique - coach - Eshchenko Victor. September 2005 8 steps of the visit - coach - Music Olga. October 2005 Product knowledge - coach - Music Olga. April 2007 Effective leadership of sales teams - national coach - Alexander Medvedev. 2010 Concentrated sale - spin approach. Advanced level. Coach: George Gedenidze. 2011 Business planning and increase in efficiency of negotiations. Coach: Eugene Pesternikov. 2012 Effective work on the "sale" of commodity loan. Coach: George Gedenidze. 2013 Negotiation Workshop Coach: Marina Taran.
Striving for professional and career growth. Ability to organize themselves and others. Ability to how to work independently and to work as a team. Punctuality, responsibility, communication skills, tact. Disciplined and functional. Easily trained and adapt to new working conditions.
Languages: English – Intermediate Level. Russian - fluently, Ukrainian- fluently.
Computer skills: Windows, Word for Windows, Excel, Outlook Express, Internet Explorer
Driving License: Driving License Category B. Driving experience: 12 years. Car: Hyundai I30 – 2011yr.
References are available on request.
Зберегти у відгуки
Схожі резюме
---