Сайт пошуку роботи №1 в Україні
Резюме від 12 липня 2018 PRO
Скаковский Вадим
Игоревич
Project manager
, 15 000 грн
Повна зайнятість.
Вік:

28 років

Місто:

Харків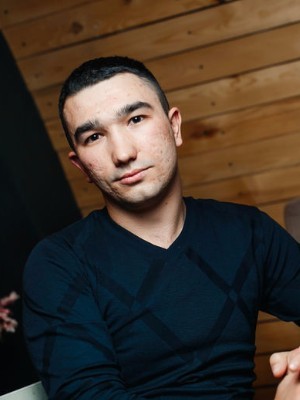 ---
Контактна інформація
Шукач вказав телефон та ел. пошту.
Отримати контакти цього резюме можна на сторінці https://www.work.ua/resumes/3623127/
---
Досвід роботи
PM
з 04.2017 по нині (1 рік 5 місяців)
Alisa TM, Kharkiv (IT-software Manufacturing)
Creation of modules and the development of business logic applications
Writing technical tasks
Dealing with clients feedback
Presentations for clients
Serve channels in YouTube, Facebook and Linkedin
Freelance Sales Manager/ Manual Tester
з 06.2016 по 11.2017 (1 рік 5 місяців)
https://www.freelancer.com/u/fb570f4ddfe2f26.html, Kharkiv (IT-software Manufacturing)
Search clients
Support clients
Manual testing
Business analyst/ Content manager
з 04.2016 по 11.2017 (1 рік 7 місяців)
Primary Research Group, Kharkiv (Marketing research)
Publishing books on the google books and other sites
Making payments to the system
Warehouse accounting
Creation of reports on marketing research
Filling the site with content
Project manager Telemarketing
з 09.2015 по 04.2017 (1 рік 7 місяців)
Bookclub Family Leisure Club, Kharkiv (Printing and publishing services)
Ensuring the functionality of the Telemarketing project.
Development of measures for the development of the project.
Document turnover and payments.
Preparation for technical tasks for development.
Monitor the implementation the set of plans.
Team lead customer support
з 03.2012 по 09.2015 (3 роки 6 місяців)
PrivatBank, Kharkiv (Banking)
Managed the 30 great people team.
Providing the quality service to the customers.
Ensuring the team's task achievement.
Conducting the feedback to the group.
---
Освіта
Kharkiv National University of Economics
Finance faculty, Kharkiv
Вища, з 09.2007 по 02.2013 (5 років 5 місяців)
---
Додаткова освіта
Customer focus

(2013)

Teambuilding

(2013)

Dealing with conflicts

(2014)

Stress resistance

(2014)

Time management

(2015)

English Course in Green Forest

(2016)

PM in Spalah it-school

(2016)

English Course in English Who

(2017)
---
Професійні та інші навички
Навички роботи з комп'ютером
Confident user:
- Project management - Trello, JIRA, Gantt chart;
- Sales manager - freelancer.com
- Professional programs: Cisco (CAD, Cisco Supervisor), WebView, IP telephony, WFM, RBox, 1C 8.2);
- MS Office (Excel, Word, Outlook, Power Point, Access), Microsoft Project, Microsoft Visio, Visual Basic, Metatrader, BPWIN;
- Experience in the Internet (Opera, Internet Explorer, Mozilla Firefox, Google Chrome) and e-mail (Outlook Express), GoogleDoc.
Communications in collective

(3 роки досвіду)




Середній, використовую в даний час.

Planing

(1 рік досвіду)




Середній, використовую в даний час.

Risks

(1 рік досвіду)




Середній, використовую в даний час.

Basis of methodologies of PM in IT

(1 рік досвіду)




Середній, використовую в даний час.

Work with requirements

(1 рік досвіду)




Середній, використовую в даний час.
---
Знання мов
Англійська — середній
Німецька — середній
---
Додаткова інформація
Experience freelancer:
- Sales manager WP;
- Reporting;
- Copywriting and rewriting.

Personal qualities: communication skills, ability to solve some problems in a short time, confidence in their actions, autonomy in decision making, quick learner, organized, analytical skills, teamwork, diligence, punctuality, responsibility, initiative.
Active life position.

Additionally:
- Hobbies: tourism, football, NLP, reading books on self-development;
- I do not smoke;
- Driving license category B.
---
Зберегти у відгуки
---
Схожі резюме
---