Сайт пошуку роботи №1 в Україні
Резюме від 22 лютого 2017
PRO
Abramova Angelika
Sales manager
Повна зайнятість, дистанційна робота.
Дата народження:

21 січня 1994

(23 роки)

Місто:

Миколаїв (Миколаївська обл.)

Готовий до переїзду:

Одеса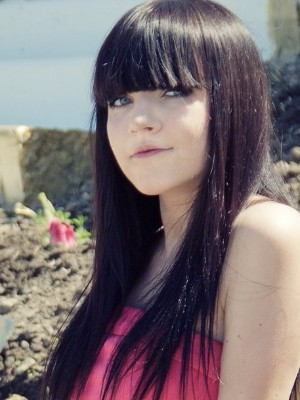 ---
Контактна інформація
Отримати контакти цього резюме можна на сторінці https://www.work.ua/resumes/3712057/
---
Досвід роботи
Freight Broker
з 11.2015 по нині (1 рік 3 місяці)
Confidential, Николаев (Николаевская обл.) (Logistics)
Work with the US-based customers. Build strong liaison relationships with customer base. Sales team representative.
Monitoring the market.
Source and negotiate with own carrier base to move the product.
Maintain reliable communications with customers regarding changes in pick-up and delivery schedules and potential service failures.
Deal with customers by phone calls and all ways of remote communication.
Communicate customers problems, needs, leads and inquiries to the sales force.
Work with all paperwork during the transportation status.
Maintain and update accurate information in company's operating systems.
Help in solving issues and emergency situations which may result in losses for the company.
Communicate effectively with carriers and build carrier relationships. When possible, pre-plan the use of carriers and equipment for efficiency.
Getting expertise on the container shipping and international logistics markets.
Personal Assistant to CEO
з 05.2015 по 11.2015 (6 місяців)
Confidential, Николаев (Николаевская обл.) (Logistics)
Working with the US-based CEO (Candler, NC). Effective everyday communication is achieved with the help of the phone, e-mail, Skype, Evernote, GOOGLE sheets, Line2, Whatsapp, etc.
- Screening phone calls, enquiries and requests, and handling them when appropriate;
- Organising and maintaining diaries and making appointments;
- Carrying out background research and presenting findings;
- Producing documents, briefing papers, reports and presentations;
- Liaising with clients, suppliers and other staff;
- Deputizing for the manager and delegating work to others when necessary;
- Being involved in decision-making processes
Reception Administrator
з 03.2015 по 11.2015 (8 місяців)
Confidential, Николаев (Николаевская обл.) (Logistics)
- Dealing with incoming phone calls to the company from various entities (drivers, brokers, dispatchers, shipping/receiving facilities, etc.);
- Providing high level of customer service according to corporate rules and business ethics;
- Solving issues concerning miscommunication between company departments or the company and third parties;
- Working with accounts receivable (i.e. giving calls to brokers in order to get on time payments as well as working with cargo documentation: BOLs, PODs, etc.)
Translator
з 12.2011 по 11.2014 (2 роки 11 місяців)
UT Service (Nikolayev, Ukraine), Николаев (Николаевская обл.) (Agricultural Sector)
- Drafted and translated contracts;
- Accompanied customers (as an interpreter) from abroad during their trips in Ukraine;
- Was involved in establishing business relationships with foreign grain-trading organizations. Mostly worked with people from other countries (Egypt, Syria, Netherlands, etc.)
---
Освіта
Николаевский Кораблестроительный Университет
Менеджмент и администрация, Николаев (Николаевская обл.)
Вища, з 09.2010 по 06.2015 (4 роки 9 місяців)
I'm a proactive person who likes to learn, set challenging goals and meet them. I'm result-driven and attentive to details. I'm an active volunteer. I already have experience of a full-time job completely in English language, plus, in an intense pace (please, see my CV). I made business presentations, worked with reports and figures, and easily met deadlines. I'm passionate about marketing and want to share my skills and enthusiasm with my future colleagues!
---
Знання мов
---
Додаткова інформація
Proactive, sociable, responsible,self-motivated ,willing to learn and achieve great results.
Зберегти у відгуки
Схожі резюме