Сайт пошуку роботи №1 в Україні
Резюме від 30 листопада 2016
PRO
Сабадаш Дмитрий Александрович
Junior QA engineer,
5 000 грн/міс.
Повна зайнятість, неповна зайнятість.
Дата народження:

9 вересня 1983

(33 роки)

Місто:

Дніпро (Дніпропетровськ)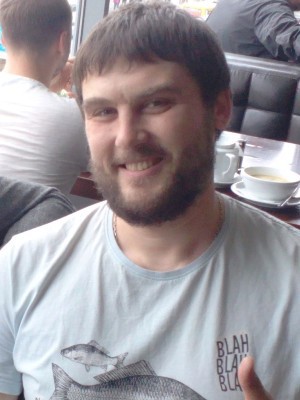 ---
Контактна інформація
Отримати контакти цього резюме можна на сторінці https://www.work.ua/resumes/3724963/
---
Досвід роботи
Head of group
з 04.2006 по нині (10 років 8 місяців)
SDO Yuzhnoye, Днепр (Днепропетровск) (Rocket)
I am developing and testing of software equipment for electrical and pneumatic (leak) tests of launch vehicles (Sea Launch, Land Launch, Antares(Orbital ATK)), writing design, tests and operational documentations. Also acting as the customer, designer, tester, developer, and the user of the equipment. Worked in and for USA, Kazakhstan, Russian Federation.
I have fallen in love with my job. I work well within my strengths are educability, team building, good analytic skills, hardworking, self-team development, optimistic, creative, within understands of life cycle of hardware and software.
I desire interesting and challenging tasks with company's most inquisitives people to move up with the team to have an opportunity to enjoy my sense of humor.
Write technical requirements, draw electric and pneumatic schemes of hardware, develop algorithms (block schemes) for software creation, develop of "front end", write the programs of software testing, testing according to program of hardware and software testing, develop complete set of documentation for the end user of the equipment, business trip to USA, Kazakhstan, Russian Federation for commissioning equipment to users, be responsible for pneumatic (leak) test of rocket in the launch site, participation in prepare for launches, in technical meetings and signing documents in accordance with the purpose of business trip.
Tools and technologies:
Jira, AutoCAD, Autodesk Vault Professional 2012, Compas, Cimplicity PE and ME.
---
Освіта
Dnipropetrovsk National University
Physical Engineering Institute, Robotics Systems and Complexes with a qualification of electromechanical engineer, Днепр (Днепропетровск)
Вища, з 09.2000 по 07.2006 (5 років 10 місяців)
In 2004, graduated from Dnipropetrovsk Engineering College, major - numerical control machine setting and servicing, with a qualification of electrician.
---
Додаткова освіта
Growing up English skills in "American English Center" (Jan 2016 – present)
"GE Fanuc Automation CIMPLICITY Software for control and manage". (Aug 2014, 2 month)
"Junior Test Engineer" in Exigen® Services. (May 2012 - Jul 2012)
---
Професійні та інші навички
Навички роботи з комп'ютером


Jira, AutoCAD, Autodesk Vault Professional 2012, Compas, Cimplicity PE and ME

Test case

(5 років досвіду)




Середній, використовую в даний час.

Test case

(5 років досвіду)




Середній, використовую в даний час.

Manual testing

(5 років досвіду)




Середній, використовую в даний час.
---
Знання мов
English — середній
Rus, Ukr - native — експерт
---
Додаткова інформація
- English –Intermediate, Russian and Ukraine – native;
- Basic OSI/ISO, Basic TCP/IP, Basic Network, Jira, test-cases, test plans, bug report, manual testing, black box testing, regression testing;
- cooking, handmade, reading, extreme and playing types of sports, self-reflection, self-control, crypto;
- Married;
- Driver license – B;
- Business trip – Yes.
Ready to work for food and for some internship.

Зберегти у відгуки
Схожі резюме