Сайт пошуку роботи №1 в Україні
Резюме від 12 грудня 2016
Ivanchenko Lesya
QA Engineer,
10 000 грн/міс.
Повна зайнятість.
Дата народження:

1 березня 1988

(29 років)

Місто:

Київ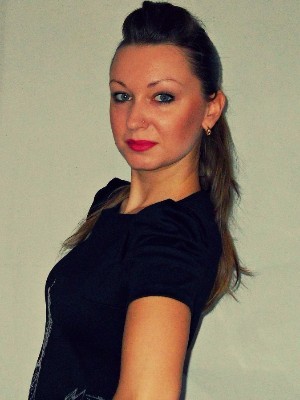 ---
Контактна інформація
Отримати контакти цього резюме можна на сторінці https://www.work.ua/resumes/3725098/
---
Досвід роботи
QA Engineer
з 06.2016 по нині (1 рік)
Freelancer, Київ (IT)
07/2016 – 12/2016, Software QA Engineer, Infovision project, Kyiv, Ukraine.
Tested web-based application created for locate the advertising at self-service terminals.
Performed manual black box testing from Beta-version to the final release.
Wrote high-quality test cases based on technical documentation.
Executed test cases and reported found bugs via Jira.
Automation testing with Selenium IDE for regression testing.
Carried load testing with JMeter.
Participated in cross-browser testing.
Executed ad hoc and exploratory test procedures at all the stages of SDLC.

06/2016 – 07/2016, Software QA Engineer, Energy Telecom project, Kyiv, Ukraine.
Tested web-based application created for collecting data about contact information and telecommunication/energy services needs of a person (household).
Validated and verified a technical documentation for contradictions, ambiguities and incompleteness.
Developed test cases for functional testing of the application (black box).
Validated application's GUI for compliance with Usability guidelines published by US Department of Health and Human Services.
Researched software anomalies and defects to minimize number of steps to reproduce the problem.
Wrote easy-to-reproduce bug reports and reported them via Jira.
Researched the saving of user data in the emailed sales lead.
Made cross-browser testing.
TENDER DEP. SPECIALIST
з 03.2014 по 06.2016 (2 роки 3 місяці)
Mirid-Ukraine, LLC, Київ (SALES)
Work with documentation
---
Освіта
National University of Food Technologies
Biotechnology and Ecology, Київ
Вища, з 09.2005 по 06.2010 (4 роки 9 місяців)
Biotechnology of Food Industry. GPA: 89 out of 100
---
Додаткова освіта
SkillUp IT Specialists Training Center: «Software Testing» (2016)
SkillUp IT Specialists Training Center: «Basic WEB and SQL for Software Testing» (2016)
QATestLab: «Junior QA Engineer» (2016)
---
Професійні та інші навички
Навички роботи з комп'ютером
OS: Windows, Linux
Database: MySQL
Knowledge of HTML/CSS
Bug Tracking Systems: Jira, Mantis
Test Management System: TestLink
ScreenShot Program: Joxi
Web Testing Tools: FireBug
Automation Testing: Selenium IDE
---
Знання мов
---
Додаткова інформація
Hand-on experience in testing of web-based software applications and Windows applications.
Experience in different types of testing: black box, gray box, usability, functional, Ad-hoc, regression, GUI testing, smoke.
Experience in validation and verification of technical documentation.
Excellent skills in test cases writing and bug reporting.
Experience in bug tracking using most popular Bug Tracking Systems.
Excellent understanding the role of the QA Team in Software Development Life Cycle.
Ability to learn new technologies and challenging concepts quickly and implement them.
Knowledges and understanding of Agile methodologies.
Ability to handle a great variety of tasks simultaneously.
Excellent problem solving and decision-making skills.
Excellent time management skills, strong work ethic and the ability to take on multiple roles.
Pragmatic. Enjoy working as a part of a result-driven team.
Зберегти у відгуки
Схожі резюме