Сайт пошуку роботи №1 в Україні
Резюме від 14 серпня 2018 PRO
Ярослав Воронец
Олегович
Magento System Administrator, DevOps, Unix Network engineer
Повна зайнятість, дистанційна робота.
Вік:

31 рік

Місто:

Запоріжжя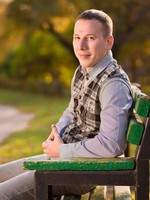 ---
Контактна інформація
Шукач вказав телефон та ел. пошту.
Отримати контакти цього резюме можна на сторінці https://www.work.ua/resumes/4243560/
---
Досвід роботи
Magento System Administrator, DevOps, Unix System Administrator
з 10.2015 по нині (2 роки 10 місяців)
Coworking center "Absolute", Запорожье (IT)
1. Creation of a web-environment for Magento sites (1,2) on dedicated servers, AWS Amazon Cloud serves, Hosting: nexcess, simplehelix, rackspace, digitalocean, godaddy.
2. Administration of Unix servers, tuning mysql based on server resources,.
3. Optimizing the work of Magento:
- Varnish;
- OPCache;
- CDN;
- HTTP2 push Server;
- Redis for FPC caching and session;
- CloudFlare.
4. Checking the performance of the satin using PageSpeed ​​Tools and Pingdom Website Speed ​​Test.
5. Creating a Vagrant box for developers with the same environment for different OS (Vagrant + puphpet).
6. Creating Somposer satis package repositories.
7. Control panel (Web-hosting): Webmin, Vesta, Cpanel WHM. Create and administer Nginx + php-fpm, Nginx + apache, Nginx + Varnish + nginx + phpFpm servers.
8. Continuous Integration Jenkins:
- Webhooks push Git;
- Connection to servers by ssh;
- Running the script on the remote machine and creating a Deploy project;
- Running test hadach from the testing department.
9. Audit the site and the server using the OWASP protocol and www.magereport.com.
10. Creating failover clusters, load balancing based on AWS Amazon:
- VPC;
- security groups;
- subnets;
- IAM;
- S3;
- Redis;
- RDS;
- ELB;
- ALB;
- Elastic Cache,
- EBS,
- CloudWatch,
- Cloudfront,
- Cloud Formation
11. Malware Malware Troubleshooting and Troubleshooting:
- maldet / clamav;
12. Transferring NS, SSL, Security policies, installing patches for Magento, choosing the optimal caching, minify html js css, CDN on the CloudFlare server
13. I create a web environment using Doker container, to test the created project in conjunction with jenkins + QA tests
System Administrator
з 10.2014 по 10.2015 (1 рік)
Company, Zaporozhye (IT), Запорожье (IT)
- Administration of high-loaded servers.
- Deployment and administration of Unix servers (Centos, Debian) and Windows Server 2008 - 2012, from ordering the provider to the finished working web server
- Installation and configuration of software (Nginx, Apache, MySQL, FTP, PHP, Sendmail (exim), Openvpn, DNS, DHCP, AD, DC, GPO, AD and DNS Migration), creating fault-tolerant clusters.
- Administration and configuration of e-mail clients Microsoft Outlook, Mozilla Thunderbird
- Server optimization, database replication, index optimization, caching configuration.
- Installation and administration of server control panels: Vesta CP, ISP Manager, CPanel.
- Using virtualization systems Proxmox, Vmware, Oracle VM VirtualBox
- Configuring site data backup, incremental and complete.
- Installation, configuration and work with Git system.
- Setting up the System for managing tasks and projects Jira, Redmine, bitrix - enterprise.
- Support for web projects of the company.
- Configuring and administering Drupal, DLE, WordPress and self-hosted sites.
- Using the F12 developer tools for debugging errors.
- Transfer of sites from the host to the host, from the server to the host, from the local server to the host. work with domains.
System Administrator
з 10.2012 по 10.2014 (2 роки)
OOO "Aventador", Запорожье (IT)
- Serving more than 100 workplaces
- Optimizing and supporting the operation of Windows Server 2012, Linux (Centos 6)
- work with programs for monitoring computer systems and networks (Zabbix, Cacty, Nagios, MRTG)
- Work with inventory programs of employees' PCs (OCS Inventory NG + glpi)
-Installing and Configuring SVN, Git (Version Control Software)
- Backing up data from servers
- Channel Load Balancing (HTB)
- Configuring routing, vpn - gateways in the office and on the technical site (VPN (pptpd))
- Planning of security policy of access to external and internal resources
- Worktime program
- Support for workstations and peripheral equipment
- Experience writing scripts (bash, Perl, PHP)
- Installation and maintenance of application software
- Organization of IP telephony based on Asterisk
- Installation, installation and setup of IP video surveillance cameras
- Setting up and maintenance of ACS systems and time management software
- Ensuring the operability of the network, the issuance of Wi-Fi to employees of the company
- Introduction of accounting equipment of the company, licenses, equipment modernization
- installation and configuration of Centos 6 programs (DHCP, BIND9, IPTABLES, Squid +, Sarg Screen Squid, Server Backup Manager, fail2ban, FTP (proftpd, vsftpd), SMTP (postfix, exim), PHP, MySql, MySqlMyAdmin, Webmin)
---
Освіта
Zaporozhye Institute of Economics and Information Technologies
Computer engineering, Запорожье
Вища, з 03.2006 по 05.2010 (4 роки 2 місяці)
Zaporozhye College of Economics and Information Technologies
Computer engineering, Computer systems and networks, Запорожье
Незакінчена вища, з 09.2002 по 02.2006 (3 роки 5 місяців)
---
Додаткова інформація
PROFESSIONAL SKILLS AND KNOWLEDGE

-Professional possession: Windows OS of all series, MS Office 2003/2007/2010, an experienced Internet user
-Quick search of the necessary information in the Internet
-Download of Windows 2003/2008 R2 (AD, DNS, GPO, DHCP, VPN, FTP, ISA)
-Free Orientation in hardware, technologies and software
- Administration of * nix-systems (iptables, httpd, iptraf, mrtg, cacti, DHCP, VPN, HTB, squid, Nagios, Apache, Postfix, Sams)
- Installation and configuration of IP telephony (Asterisk)
- Work with programs Jira, kayako, SiteHeart, WHCM, Confluens.
- Control panels for the CPanel server, ISP manager.
- Visualization of KVM, OpenVZ, Oracle VM VirtualBox, VMware Virtualization
-Installation of the adjustment of sensors, video surveillance cameras, installation of software on them.
- Work with ACS systems and staff time control programs
-Repair, diagnostics, maintenance of computer equipment, network equipment, laptops
-Planning security policies and accessing external and internal computer resources
-Design, develop, adopt and monitor the implementation of solutions for the deployment, maintenance and upgrading of the company's network
-Huge experience in repairing computer equipment
-Work with databases, basic programming 1C: Enterprises 7.7
- Administration of 1C: Enterprises 7.7
-Programs with which I most often encounter Delphi, HTML, CSS, PHP, MySQL, Drupal

KNOWLEDGE OF LANGUAGES

-English pre-intermediate, Ukrainian, Russian

OTHERS

-Able to work according to plan, including planning and self-control
-Skill to work in team
- Reasonable paranoia (in terms of information security)
purposeful, punctual, disciplined, business trips are possible, Hobby - sport, information technology
---
Зберегти у відгуки
---
Схожі резюме
---