Сайт пошуку роботи №1 в Україні
Резюме від 5 травня 2018
Цвіон Анастасія
Ігорівна
Організатор свят
, 7 000 грн
Неповна зайнятість, дистанційна робота.
Вік:

22 роки

Місто:

Київ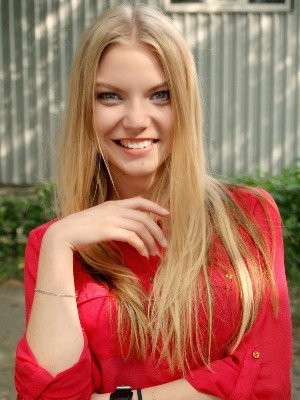 ---
Контактна інформація
Шукач вказав телефон та ел. пошту.
Отримати контакти цього резюме можна на сторінці https://www.work.ua/resumes/4779615/
---
Додаткова інформація
EDUCATION AND TRAINING

Sep 2014–Present
Bachelor of Arts in Philology
National University of "Kyiv-Mohyla Academy", Kyiv (Ukraine)
Philology:
• Literature (theory, history, comparative studies, text analysis, creative writing)
• Linguistics (general and Slavic)

Jul 2015
Student
Free Journalism School, Kyiv
http://journalism.org.ua/
- non-degree professional course
- acquired basics of copywriting, creative writing, reportage, SMM, SEO.

WORK EXPERIENCE

Jan 2018–Apr 2018
Journalist
Studway, Kyiv (Ukraine)
http://studway.com.ua/
My articles:
- http://studway.com.ua/pidmohilniy/ (which was highly shareable on FB)
- http://studway.com.ua/lyaturinska/

Sep 2017
Volunteer in Service Civil International
Rome (Italy)
http://www.sci.ngo/
- carried out the project The Role of Mainstream Media in Raising Political Propaganda
- acquired the methods of political propaganda in media, its role in totalitarian systems and modern
society
- arranged the exhibition on Ukrainian and Russian perspectives in mass media on Euromaidan
revolution
- organized the charitable festival Renoize

Jan 2017–May 2017
Editor, Interviewer
My KMA (Moia Mohylianka), Kyiv (Ukraine)
http://mykma.org/
- interviewing Kyiv-Mohyla Academy alumni and publishting the interviews on the media platform
- assisting other writers and editing the texts for our website

Nov 2016–Mar 2017
Copywriter
ProstoClass, Kyiv (Ukraine)
https://prostoclass.com/
- writing texts about language schools and its courses on the website
- creating sets of publications about different countries
- interviewing clients of the company
- working with WordPress

Sep 2016–Mar 2017
Journalist
Scovoroda Institute, Kyiv (Ukraine)
http://skovorodainst.com.ua/en/about-project/
- working in a team preparing the structure of the media platform and its content
- creating content for the Facebook group
- publishing articles (http://skovorodainst.com.ua/hooked-on-katya-babkina/)

Aug 2016–Sep 2016
Blogger
AIESEC, Tangier (Morocco)
- writing a blog about Moroccan culture, realities, destinations in Fez, Tangier, Casablanca, Rabat,
Ifran, Merzouga.
- organizing Ukrainian receptions
Business or sector International NGO

PERSONAL SKILLS

Language skills:
Ukrainian C2
Russian C2
English C1 (IELTS Academic 7.5)
Italian A2
Polish A1

Communication skills
- good communication and teamwork skills gained through my experience as a volunteer in a variety
of projects and NGOs.
- intercultural skills: experienced at working in a multicultural surrounding as I have been a volunteer in two international projects (Discover Morocco in Fez&Tangier and The Role of Mainstream Media in Raising Political Propaganda); communication with foreigners while promoting the Ukrainian language and culture in Scovoroda Institute

Organisational/managerial skills
- managerial experience: working with a team of writers of My KMA project, managing their work and editing their texts
- organizational skills: I have organized the exhibition on the festival Renoize in Rome, and being a volunteer on the Cultural Project in Kyiv I have organized lectures on the History of Classical Art.
---
Зберегти у відгуки
---
Схожі резюме
---