Сайт пошуку роботи №1 в Україні
Резюме від 27 вересня 2017
PRO
Krinitskaya Svetlana Aleksandrovna
Administrative Director,
25 000 грн/міс.
Повна зайнятість.
Дата народження:

15 червня 1971

(46 років)

Місто:

Київ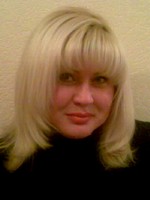 ---
Контактна інформація
Отримати контакти цього резюме можна на сторінці https://www.work.ua/resumes/872217/
---
Досвід роботи
Senior Administrative Manager
з 09.2011 по 07.2016 (4 роки 10 місяців)
LG Electronics Ukraine, Киев (trade company)
•Tax Code, Work permit obtaining, Temporary Residence permit obtaining/prolongation for Foreign Sales Employees and their family members
•Permission documents for Custom Clearance of personal effects for FSEs
•FSEs' relocation (in/out) process management
•Bidding procedures/New Vendor registration
•Responsible for maintenance and commercial services of office premises according to rules and regulations of industrial hygiene and fire protection
•Ensuring security in the office premises
•Drafting the contracts and paper works with vendors, clients
•Supervision work of receptionists, travel coordinator, cleaning ladies, handyman, office drivers
•Organization of office documentation and archiving documents
•Development and implementation of a corporate system of administrative management (corporate policies implementation and fulfillment)
•Checking status and condition of office assets. Initiating small repairs in the office premises
•Responsible for Office functioning: ordering and purchasing of household goods, stationery, furniture, etc.
•Budgeting/planning, budget control, control expenditures
•Establish and manage car fleet related processes and procedures. Office car fleet management. Controlling and monitoring expenses of fuel cards replenishment for office fleet, coordination of its functioning. Car lease/maintenance expenses. Car booking DB.
•Arranging for purchase request, payments processing, clients' evidence collection
•Participation in Fixed Assets Inventory
•Manage real estate portfolio, liaison with landlord in the matters of timely lease agreement renewals, negotiations and management, external real estate services providers' management. Office relocation project management, purchasing/utilization/donation of furniture and other office equipment
•Organization of work places for newcomers.
Develop, communicate and implement business travel country strategy in close interaction with Global and local management teams. Manage support to associates in the matters of business travel. Monitor compliance to the Policy. Supervising business trip travel arrangements for employees and visitors (hotel bookings, tickets, visa support, transfers). Establish business travel reporting and analysis processes
•Participation in arranging conferences, meetings, training courses.
Travel Coordinator
з 08.1998 по 10.2010 (12 років 2 місяці)
PricewaterhouseCoopers LLC, (Audit, Tax&Legal, Advisory Services)
August 2003 – October 2010PricewaterhouseCoopers LLC
Travel Coordinator/Corporate Services
•General leadership and management of PwC Travel function
•Travel request DB implementation
•Travel requests processing (air/rail tickets, hotel accommodation)
•Supervising of Visa support for PwC staff
•Consulting services, supporting documents, insurance, travel confirmations
•Visa support to external PwC staff
•Regular reporting on travel statistic to head offices
•Cooperation with Clients' management, concluding triangles agreement on corporate services with the hotels and airlines
•Negotiations with local authorities
•Residence permits obtaining
•Company' registration with OVIR


December 1999 – August 2003PricewaterhouseCoopers LLC
Administrator of Management Consulting Services Department

•Assisting PwC client service and local staff in the daily business procedures
•Hotel and air/rail reservation for staff
•General secretarial responsibilities, sorting, editing, translating and typing correspondence and documents
•In absence of Partner's PA, taking over secretarial responsibilities and liaison with the clients
•Responsibility for archiving files
•Maintaining filing system


August 1998 – December 1999PricewaterhouseCoopers LLC
Gas Market Reform Project TACIS EUK 9602
Office Administrator/ Accountant

•Assisting PwC client service and local clients in the daily business procedures
•Attendance to financial /banking operations connected with Project bank accounts
•Maintaining bookkeeping related to existing accounts
•Effecting cash payments from the office petty cash fund and other financial transactions as authorized by the established policy
•Arrangement of car registration and insurance
•In absence of Project Team Leader, responsibility for the office operation and liaison with clients
•Preparation and maintenance of all accounting records for local reporting to PwC Project Head Office in Brussels
•Purchase of office supplies
•Human resource and recruitment coordination, salaries, benefits and insurance with Project Head Office
•Assisting Project Team Leader in organizing site visits
•Hotel and air/rail reservations for Project staff
•General secretarial responsibilities, editing and typing correspondence and documents.
---
Освіта
Киевский Государственный Лингвистический Университет
Иностранный язык, украинский язык и литература, Киев
Вища, з 09.1988 по 06.1993 (4 роки 9 місяців)
---
Додаткова освіта
Менеджмент ВЭД (2010 -2011)
---
Професійні та інші навички
Навички роботи з комп'ютером
MS Word, MS Excel
PowerPoint, Lotus, MS Outlook
GERP
---
Знання мов
---
Додаткова інформація
Driver's license since 1999.

References upon request.
Зберегти у відгуки