Сайт пошуку роботи №1 в Україні
Резюме від 24 лютого 2017
Tymochkiv
Yuliya
HR manager, event, CSR coordinator
Повна зайнятість.
Вік:

32 роки

Місто:

Київ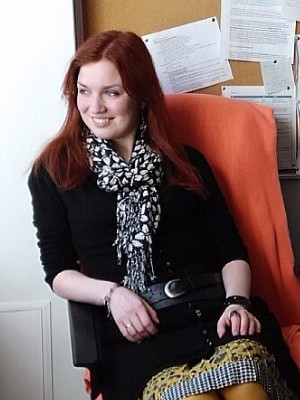 ---
Контактна інформація
Шукач вказав телефон та ел. пошту.
Отримати контакти цього резюме можна на сторінці https://www.work.ua/resumes/956897/
---
Досвід роботи
HR Manager
з 10.2012 по 09.2016 (3 роки 11 місяців)
Persha Studia LLC, Киев (game development)
Developing feedback-sessions as a management instrument, responsible on teambuildings, exit management, charity and cultural activities at Studia and HR experience exchange activities. Handling whole cycle HR support at department of 215 employees. Trainings for employees on feedback giving, performance management, self-management
Volunteers Program Coordinator
з 02.2012 по 07.2012 (5 місяців)
LOC EURO 2012 Ukraine, Киев (event management, sports)
Motivation Program setting-up and implementation
Communication Program development (e-mail flow, Volunteer Portal, dedicated group on Facebook)
Trainings for volunteers (content + venue preparation, conducting, monitoring)
Volunteers Management on-site (30 subordinated volunteers, daily animation, presence control, volunteers queries maintenance)
Recruiter
з 06.2011 по 12.2012 (1 рік 6 місяців)
LOC EURO 2012 Ukraine, Киев (event management, sports)
Selection 1000 experienced volunteers in 22 professional areas for Tournament Operations conducting and support (together with a team (27 recruiters)
Presentation and trainings for volunteers
Projects coordinator
з 11.2010 по 03.2011 (4 місяці)
Vlada Prokaeva Charitable Foundation "Talented Children are the Future of Ukraine", Киев (НГО)
Projects' administrative support: documents, promo materials, budget planning, reporting (internal, governmental, sponsor's level)
Collaboration with a services providers
Pre-publishing work under Ukrainian version of the educational kit "World Heritage in Young hands"
Teacher
з 01.2010 по 07.2010 (6 місяців)
EVS volunteering project in Latvia, Sigulda (NGO)
Recruiter
з 02.2007 по 10.2009 (2 роки 8 місяців)
RTC ES training and recruiting agency, Львов (recruiting, conferences and trainings)
Personnel selection (middle and top-management, high-qualified personnel)
Project coordination of mass-recruitment, temporary personnel recruitment, staff completing for foreign companies start-up on Ukrainian market
Internal training-program "Recruitment school" preparing and conducting
Market monitoring, agency services promotion
---
Освіта
Ivan Franko Lviv National University
Philosophy department, psychology, master's degree, Львов
Вища, з 09.2003 по 07.2008 (4 роки 10 місяців)
---
Додаткова освіта
HR manager courses, IT recruitment training, service excellence and ambassador skills training, communication and presentation s (2007-2015)
---
Знання мов
Англійська — експерт
---
Додаткова інформація
Key career priorities
•HR management (HRBP, motivation and development section)
•Events' and projects' coordination
•Trainings, LnD section
•Social responsibility

Key competencies
•To develop and support HR processes (entry&exit management, performance management)
•To create and conduct trainings
•To moderate performance reviews/appraisals, interviews, feedback-sessions
•To organize events, teambuilding activities, offsites
•To perform presentations and speeches
•To make surveys, analytics, to write policies

Additionally
•Organizational skills
•Subordinates/Team management experience
•English – upper intermediate level
•Proactivity
•Ability to moderate pages at FB, write and edit articles
---
Зберегти у відгуки
---
Схожі резюме
---