Ukraine's #1 job site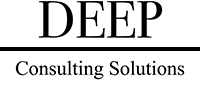 Deep Consulting Solutions
Consulting, auditing, and accounting
10-50 employees
Читать еще
Our Business
At Deep Consulting Solutions, we help Companies scale their Businesses by Refining and Automating their Processes and Systems.
Our mission is to leverage process automation and technology to turn small remarkable businesses into highly successful and effective companies — a great place for their employees and customers.
Our Business is based in the United States — with the majority of clients being Small and Mid-Market US Companies.
Our Team
For our team, we recruit healthy, ambitious and high performing young professionals with the desire to own and actively drive their results. We are direct in our communication and expect mutual respect and transparency among all team members. We reward our team members heavily for the results accomplished and remove non-performing employees quickly.
There are currently no posted jobs.