Ukraine's #1 job site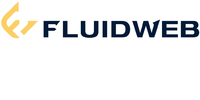 FluidWeb
Read more
FluidWeb IT Solutions & Services provides high-quality custom web development for business needs.
Constantly seeking better solutions FluidWeb aims to provide high-quality service in Web-Development meeting the needs of our customers. We challenge ourselves on a daily basis to keep up to date with continuously developing the IT industry. Providing space for all-round self-development and additional education we encourage local youth to join the team and create high-value products together.
Jobs
· 2
There currently aren't jobs posted in the "" category.
Mykolaiv · 1.8 km from center
12 000 – 14 000 UAH ·
Mykolaiv · 1.8 km from center