Ukraine's #1 job site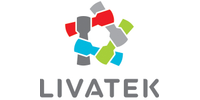 Livatek
Read more
Livatek is a Danish company that provides unfair advantage in business to technology companies in Nordic and Central Europe. The unfair advantage comes from access to a team ofprofessionalsthat allows clients to deliver software products faster and in the best quality.
Working at Livatek gives you the opportunity to challenge your professional skills in an international environment, adding value to ambitious client products. You will be able to realize your ideas, apply your hard skills, improve your soft skills in direct communication with clients.
In everyday work, you will experience genuine Danish culture filled with hygge moments like Friday breakfasts, beer brewing, celebrating Christmas eve etc.
Our Mission
We are a place of greater opportunity for individuals and companies with whom we work. And, we are happy, if we every day can leave the world a slightly better place.
Our Values
We place high value on building trust, respect and long relationship with colleagues and clients. We seek people who share our core values:
Getting RESULTS matters
CHANGE starts with ourselves
We treat others with HONESTY and RESPECT
We are CURIOUS learners
We CARE about the world around us
Join us to grow, learn, make a difference — and to have fun!
We offer
A friendly, democratic and transparent working environment
Clients who are ready and willing to listen to YOUR ideas
Competitive salary that is paid on time
Convenient office location — 5 min from Demiivska station
Separate cozy room for each client team
Flexible working hours with NO unpaid overtime
Occasional possibility to work from home
International business trips to work on client side
Professional development
Regular performance reviews with individual professional development plan
Support in getting professional Certifications
Trainings and conferences in which YOU are interested
Fully paid English classes in small groups (from top business English school)
Other nice stuff
Health and life insurance
Paid vacation and sick-leave
Public holidays
Hygge events and parties J
No BS
Jobs
· 4
There currently aren't jobs posted in the "" category.