Ukraine's #1 job site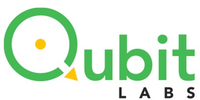 Qubit Labs
Read more
Qubit Labs is an IT company with a headquarter in Tallin, Estonia and development center in Kyiv, Ukraine. We hire dedicated developers and other tech specialists to create and support projects in logistics, MarTech, EdTech, IoT, game development, banking and finance industries.
You will become a part of international teams from the USA, Europe or Middle East and work on their software solutions.
We offer:
— Challenging projects from clients around the global market;
— Business trips to the US and Europe;
— Comfortable office in Kyiv;
— Positive corporate environment;
— Team building, office parties and corporate celebration;
— Health insurance;
— Minimum bureaucracy;
— Benefits from our clients.
Jobs
· 1
There currently aren't jobs posted in the "" category.
Kyiv · 6.3 km from center