Ukraine's #1 job site
Resume from November 29, 2021 PRO
Романюк
Юрій
Дизайнер, 3D-моделер, візуалізатор
, 17 000 UAH
Part-time, remote.
Age:

34 years

City:

Volodymyr-Volynskyi

Ready to move to:

Lutsk, Other countries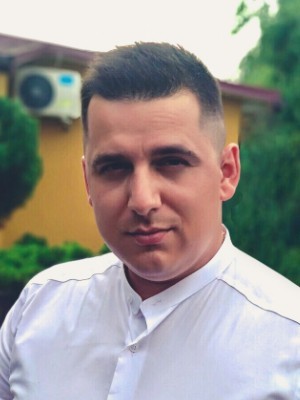 ---
Contact information
The job seeker has entered a phone number, email, Instagram and LinkedIn.
You can get this candidate's contact information from https://www.work.ua/resumes/2433608/
---
Work experience
3d designer
from 11.2016 to 01.2019 (2 years 2 months)
BoxBrownie.com Pty Ltd., Mooloolaba (Photo editing, floor plans, clipping, 3D renders and custom edits.)
Integration of 3D models of furniture, decoration, and other objects of interior and environment in the photo of interiors and exteriors (Real estate)
Старший Дизайнер
from 10.2009 to now (12 years 2 months)
ТзОВ "Гербор холдинг", Володимир-Волинський (Виробництво меблів)
---
Education
Луцький національний технічний університет
Будівництва і дизайну, Луцьк
Higher, from 2006 to 2009 (2 years 9 months)
Педагогічний коледж ім. А. Ю. Кримського
Вчитель малювання молодших класів, Володимир-Волинський
Specialized secondary, from 2002 to 2006 (3 years 9 months)
---
Professional and other skills
Computer skills


Adobe Photoshop, Adobe Illustrator, Corel DRAW, Autodesk AutoCAD, Autodesk 3ds Max, Marvelous Designer, Blender, V-Ray, Corona render

Професійне володіння програмами для роботи з графікою

(12 years of experience)




Fluent, I currently use it.

Графічний рисунок, живопис

(15 years of experience)




Fluent, 3 years ago.
---
Language proficiencies
Ukrainian — fluent
Russian — fluent
Polish — above average
English — average
---
Additional information
Портфоліо - www.behance.net/Yu1Design
---
Similar candidates
---