Ukraine's #1 job site
Resume from October 17, 2019 PRO
Голов
Игорь
IT-директор
, 110 000 UAH
Full-time, part-time, remote.
Age:

53 years

City:

Dnipro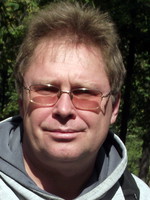 ---
Contact information
The job seeker has entered a phone number and email.
You can get the contact info for this resume on this page: https://www.work.ua/resumes/138016/
---
Work experience
Senior DevOps
from 01.2018 to now (1 year 9 months)
WizardDev, Дніпро (IT)
•creation of the different environment's based on AWS, Azure, DO, Google Cloud
•creation of the deployments of applications based on Docker, Kubernetes and Rancher using kops and helm
•creation of the infrastructure based on AWS or Azure using Terraform, Cloud formation, ansible etc.
•creation of the complex pipeline's for Jenkins/Teamcity/Gitlab CI/ Circle CI for CI/CD
Projeсt Manager
from 04.2017 to 11.2017 (7 months)
Medhouse Swiss GmbH, Днепр (Торговля)
Implementing Mobile Trade solution in corporate accounting system.
-Creating datacenter for mobile trade application(based on Openstack and KVM)
-Rework of current accounting system(based on 1S)
-Rework of Android application for mobile trade
-Implantation of the Mobile Trade application in 15 branches of the company.
-work with the suppliers of equipment and IT- services (communication, outsourcing, suppliers and so on)
Senior system administrator
from 11.2016 to 04.2017 (5 months)
ТПГ "Рейнфорд", Днепр (Торговля)
-Creating and support big corporate network
-Creating datacenter for applications(based on Citrix Xen and KVM)
-Support Oracle Business Suite - as corporate database
-Support and monitoring about 100 servers using Zabbix, Nagios and Cacti
-Support and monitoring corporate network(OpenVPN, SSL VPN, network equipment's – Mikrotik, Zyxel, Cisco)
-Support database -Oracle, MSSQL, Mysql
Configuration Manager
from 01.2016 to 11.2016 (10 months)
Exigen Services, Днепр (IT)
-Support for developers and testers.
- Creating workarounds for SSO project.
-Connecting SSO auth provider(OpenAM) to another auth providers.
-Support IT structure.
-Support CI/CD using Maven, Jenkins, Ansible
Project was based on Java, using POSTRESQL as database. General auth provider was OpenAM, but we used also RSA, United Management Portal( CA UMP), Ldap, AD and so on. Some part of workaround was based on Docker. As general virtualization platform we used OpenStack, Docker and AWS..
DevOp
from 11.2013 to 12.2015 (2 years 1 month)
SoftServe, Днепр (IT)
Написание скриптов для автоматического управления серверами
Фрилансер
from 10.2012 to 10.2013 (1 year)
Фрилансер, (ИТ)
-разработка сайтов

-доработка конфигураций 1С

-настройка серверов
Начальник управления ИТ
from 10.2008 to 10.2012 (4 years)
Корпорация "Квитень.Инвестиции и Развитие", (торговля)
Руководство и участие в доработке корпоративной ERP системы на базе 1с.
Разработка и внедрение корпоративной ИТ-инфраструктуры
Руководство отделом ИТ и региональными ИТ-специалистами
Работа с поставщиками оборудования и ИТ-услуг(коммуникации, аутсорсинг, поставщики ПО)
Разработка стратегии компании в области ИТ
Разработка проектной и нормативной документации для ИТ проектов
Начальник отдела ИТ
from 02.2004 to 09.2008 (4 years 7 months)
Корпорация "Инвельта", (торговля)
Создание и поддержка корпоративного ЦОД в условиях территориально-рассредоточенной коропоративной сети
Разработка и внедрение корпоративной ИТ-инфраструктуры
Руководство отделом ИТ и региональными ИТ-специалистами
Работа с поставщиками оборудования и ИТ-услуг(коммуникации, аутсорсинг, поставщики ПО)
Разработка стратегии компании в области ИТ
Разработка проектной и нормативной документации для ИТ проектов
Начальник отдела ИТ
from 02.2002 to 02.2004 (2 years)
"ОльвияБета", (Производство бытовой химии)
Создание и поддержка системы компьютерного управления производством
Разработка и внедрение корпоративной ИТ-инфраструктуры
Руководство отделом ИТ и региональными ИТ-специалистами
Работа с поставщиками оборудования и ИТ-услуг(коммуникации, аутсорсинг, поставщики ПО)
Разработка стратегии компании в области ИТ
Разработка проектной и нормативной документации для ИТ проектов
---
Education
МХТИ им.Д.И.Менделеева
ТОФ, Хим.технология органических красителей, Москва
Higher, from 09.1983 to 03.1989 (5 years 6 months)
---
Language proficiencies
English — advanced
---
Additional information
Network: AD, DC, GP, DHCP, DNS, LAN, WLAN, FTP, SFTP, VoIP, PROXY, TCP/IP, VPN, POP3, SMTP, IMAP, Terminal Server, Samba;
Network equipment: Cisco, Mikrotik, Zyxel,D-Link,TPLink, HP and so on;
IT Security: Proxy, IPSec(and the other VPN's), IPTables, TrueCrypt, Antivirus software;
OS: Windows: XP, Vista, 7, 8/8.1, Server 2005, 2008/R2, 2012/R2;
Linux: Ubuntu , CentOS, Debian, Gentoo;
Mac OS X, FreeBSD, QNX;
SQL: MS SQL Server 2008/2012, MySQL, PostgeSQL, DB2, Oracle, Progress, Firebird;
Email:, MS Exchange server, Postfix, sendmail, exim, Communigate Pro ;
VoIP system: Asterisk, Communigate Pro, Kazoo;
Monitoring system: OpenNMS, Zabbix, nagios;
Virtualization system: KVM, Hyper-V, Xen, Citrix XenServer;
Cloud: AWS, Azure, GoogleCloud, OpenStack;
Remote Control: RDP, SSH, Radmin, Teamviewer and so on;
Console/Scripting: CMD, Terminal, PowerShell, Bash, AWK, Ruby;
Web/HTTP Server: Apache2, Apache Tomcat;
Proxy Server/Load Balancer: Nginx, ;
Project management system: Atlassian JIRA;
Version control system: Git, SVN;
Programming: PHP, 1s, Delphy;
IDE: Eclipse, Android Studio etc;
Non-commercial: TeamCity, Jenkins, Puppet, Android developing;
---
Save to applications
---
Similar resumes
---