Ukraine's #1 job site
Resume from September 28, 2021 PRO
Celik
Mustafa
Ceramic R&D chief and Production develeopment engineer
Full-time.
Age:

44 years

City:

Other countries

Ready to move to:

Dnipro, Donetsk, Kharkiv, Kyiv, Odesa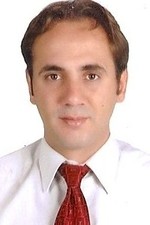 ---
Contact information
The job seeker has entered a phone number and email.
Получить контакты этого кандидата можно на странице https://www.work.ua/resumes/1426638/
---
Work experience
R & D Manager
from 05.2013 to now (8 years 5 months)
Etili Ceramic factory (Tile production)
Ar-Ge ( search and develeopment departman) production develeopment engineer
from 03.2010 to 03.2011 (1 year)
EGE Seramik İndustry and trade A.Ş. (Tile production)
My responsibles; All new product development projects of the factory and the first to enter the production process to
Body Ar-Ge ( search and develeopment departman) Manager
from 02.2008 to 07.2012 (4 years 5 months)
Kaleseramik Çanakkale Kalebodur Ceramic industry A.Ş (Tile Production)
Search and develeopment new metarials of wall tiles body, floor tiles body, glaze porcelen bodys. Make new recipes, improve recipes, improve body production proses, solve production problems, support production.
Wall tile Ar-Ge ( search and develeopment departman) wall tiles Raw Metarial search and develeopment engineer
from 10.2003 to 02.2008 (4 years 4 months)
Kaleseramik Çanakkale Kalebodur Ceramic industry A.Ş (Tile Production)
All of the factory's metarials, terms of use, follow-up of new tecnology, the solve of production problems , production support, improve and make new body, glaze, engobe recipes.
---
Education
Dumlupınar university
Faculty of engineering, ceramic engineering, Dumpulinar
Higher, from 1995 to 2000 (4 years 9 months)
---
Professional and other skills
Computer skills
Ms Office Programs
---
Language proficiencies
English — advanced
Turkish — advanced
Russian — beginner
---
Additional information
MUSTAFA CELİK



Address:Kaleseramik Çanakkale Kalebodur Ceramic San. A.Ş. ÇAN / ÇANAKKALE / TURKEY
Telephone:[open contact info](look above in the "contact info" section))(in Turkey)
Mobile Telephone :  [open contact info](look above in the "contact info" section)(in Turkey),

E-mail:[open contact info](look above in the "contact info" section)


OBJECTIVE:

I want to utilize my knowledge, skills and professional experience in order to contribute to the growth of my company while improving myself.

EXPERIENCE:

EGE Seramik İndustry and trade A.Ş. 03.10.2001-11.03.2002
Ankara way. 26. km Kemalpaşa / İzmir / turkey
Ar-Ge ( search and develeopment departman) production develeopment engineer
My responsibles: All new product development projects of the factory and the first to enter the production process to

Kaleseramik Çanakkale Kalebodur Ceramic industry A.Ş 21.10.2003-11.02.2008
Wall tile R&D departmant as a wall tiles Raw Metarial search and develeopment engineer

My responsibles : All of the factory's metarials, terms of use, follow-up of new tecnology, the solve of production problems , production support, improve and make new body, glaze, engobe recipes

Kaleseramik Çanakkale Kalebodur Ceramic industry A.Ş 11.02.2008 – 02.07.2012
Body R&D ( search and develeopment departmant). Manager

My responsibles : Search and develeopment new metarials of wall tiles body, floor tiles body, glaze porcelen bodys. Make new recipes, improve recipes, improve body production process, solve production problems, support production



EDUCATION:
•Dumlupınar university, faculty of engineering, ceramic engineering (1995-2000)

TRAININGS

•23.10 2008 TS 18001 occupational health and safety management system, information-awareness education
•17-26 February 2006 doe design of experiments training 5 sigma
•14 June 2008 effective leadership and coaching skills, participation certificate
•05. April-07 July 2005. English improving course in factory
•03 June 2005 performance management system
•environmental and occupational health safety
•22-23 May 2005 We're one step ahead
•19-20 September 2004 professional treatments
•17 march- 08 June English course in 18 Mart University foreign language training center
•13-14 April 2005CREATIVE THINKING TECHNIQUES
•23 December 2004 Kaleseramik quality management system
•document management
•17-19 October 2005 participation in an international seminar on ceramic glass enamel glazes and paints
•03.04 march 2004 PRESCRIPTIONS glaze CALCULATION FORMULA Seger -
glaze errors AND CAUSES

WORKED PROJECTS


•LOCAL RELIEF DECOR for 1000 0C PASTASI base
•local WHITE OPAQUE DECORATIVE base for 1000 0C
•11.05.2004-01.09.2005 EVALUATION OF PLANT WASTE
•15.11.2005-17.03.2006 wall tile 33 x 90 LARGE SIZE body recipe
•15.11.2005-17.03.2006 Prepare wall tile recipes for JORDAN projects
•24.05.2006-12.07.2006 Prepare wall tile recipes for Yozgat projects
•22.06.2006-2008 Prepare wall tile recipes for Russian projects
•ZIRKON OXIDE REDUCTION of single firing wall tile opaque frits
•ZINC OXIDE REDUCTION of single firing wall tile transparent frits

•01.01.2007-31.12.2007 REDUCTION of RAW MATERIALS MANUFACTURING AND body preparation wastage AND RECYCLING
•01.01.2006-31.12.2007 FLEXIBLE PRODUCTION SYSTEM ROLL with firing SHORT CERAMIC FURNACE
•01.04.2007-30.06.2008 Changing the technique of DOUBLE firing CERAMIC ACCESSORIES MANUFACTURING to single firing CERAMIC ACCESSORIES MANUFACTURING
SKILLS:
COMPUTER SKILLS : Ms Office Programs
FOREIGN LANGUAGES ::Turkish (Native)
English(over Intermediate )
Rushian (started)

PERSONAL INFORMATION :
DATE OF BIRTH : 07.08.1977 Çanakkale, TURKEY
MARITAL STATUS : Married, have not child
OTHER INTERESTS : Reading, listening music, playing football
DRİVER LİSANCE : B Class

---
Похожие кандидаты
---