Ukraine's #1 job site
Resume from November 30, 2021 PRO
Голданова Ольга
Іванівна
Викладач, інженер комп'ютерних програм
, 15 000 UAH
Full-time, part-time.
Age:

34 years

City:

Starobilsk

Ready to move to:

Khust, Other countries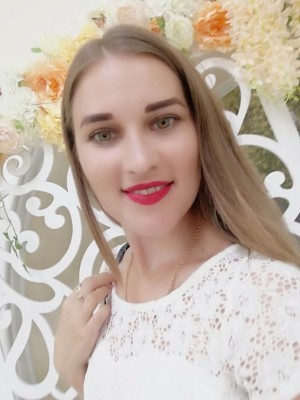 ---
Contact information
The job seeker has entered a phone number, email and address.
You can get this candidate's contact information from https://www.work.ua/resumes/2969546/
---
Work experience
Викладач
from 09.2012 to now (9 years 3 months)
Регіональний центр професійної освіти, Старобільськ (інформатика,англійська мова, література,документоведіння,компютерні програми,друк та редагування тексту)
Проведення уроків,заходів,ведення докментації,налаштування програм
---
Education
Луганський національний університет імені Тараса Шевченка
Англійська мова,Зарбіжна література,Інформатика, Луганск
Higher, from 2004 to 2009 (5 years)
В 2009 году закончила университет,получила специальность учителя английского языка и литературы, инженера- программиста,учителя информатики и вычислительной техники
---
Additional education
Луганский национальный университет имени Тараса Шевченка, Информатика (2014,6 месяцев)
---
Professional and other skills
Computer skills
Работаю с программами пакета Microsoft и Adobe.
---
Additional information
Коммуникабельная,общительная,пунктуальная, выполняю работу качественно и профессионально в срок требуемого времени. Эффективно подхожу к решению поставленных задач.
---
Similar candidates
---