Ukraine's #1 job site
Resume from November 26, 2020 PRO
Petrash
Roman
Sales director, Head of department, Brand manager
, 37 000 UAH
Full-time.
Age:

59 years

City:

Kyiv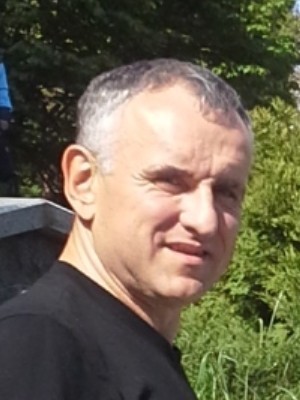 ---
Contact information
The job seeker has entered a phone number, email and address.
You can get the contact info for this resume on this page: https://www.work.ua/resumes/2985737/
---
Work experience
Head of sales department
from 04.2019 to now (1 year 8 months)
Distribution company (non food), Киев (Import and distribution)
I was invited to the company as a Brand Manager Assistant for UPS and Battery Sales. After a probationary period, I was appointed to the position of a "Sales manager". Some time later, In October 2019, I was promoted to the position of "Head of the Sales Department".
During my tenure as a Head of the Sales Department, I made suggestions for structural changes and improvements in the sales department, ranging from optimizing the department's structure and training staff, to implementing a CRM system and developing a sales planning system, in all, more than ten. Some of them were approved. Those that had been approved were implemented.
Sales manager
from 06.2018 to 04.2019 (10 months)
"Elo Pack" LLC, Kiyv (Design, manufacture and sales of industrial packaging equipment)
The main responsibilities are equipment sales, incl.
-receiving and processing incoming phone calls;
-drafting and distribution of commercial offers to potential buers;
-cold calling;
-equipment presentation to potential buyers;
-drafting, conclusion and maintenance of contracts;
-payment control;
-support and control of the deal and producing until the equipment is put into operation.
Owner
from 10.2007 to 03.2016 (8 years 5 months)
PE Petrash Roman, Kiev (Import, wholesale and retail of furniture and complement goods.)
Establishing a company. The main activity was sales of furniture for home and office and also various complementary goods, incl. mattresses TM "Sonline", "Magniflex", "MatroLux", "Velam", bed linen (PRC), decor, etc.
I am quite good experienced in assortment selection and negotiations with suppliers and clients. I made a decision as a buyer at trade exhibitions (PRC, Malaysia). Other person areas of responsibility included a cooperation with logistic companies, control shipment and delivery of goods, storage and accounting of goods.
CEO
from 09.2004 to 02.2007 (2 years 5 months)
LLC Asia Furniture Design, LLC AMD Plus., Киев (Import, distribution, wholesale and retail sales of furniture.)
Implementation of activities related to the start and development of the business.
- direct participation in the development of a furniture range, visiting thematic exhibitions (PRC), negotiations with suppliers (PRC, Malaysia), cooperation with logistic companies, and other business activities.
Purchases and sales:
- defining and building a sales strategy, sales management, HR, including sales staff training, sales targets planning, development of the sales staff motivation system. Putting in order of various promotional events - participation in thematic exhibitions (Ukraine), management and direct participation in the development of distribution, retail, etc.
Deputy Head of Construction Materials Sales Department. Head of the kitchen furniture sales department.
from 11.1996 to 05.2001 (4 years 6 months)
MERX International, MERX Furniture, Kiev (Production and sales of furniture, building materials, construction.)
Gaining huge positive experience in sales, sales organization and management. Selection and organization of the work of a team of real effective salespeople. Development of a personnel motivation system. Participation in the development and promotion of new furniture models in cooperation with the company's Top -management and a highly professional team of designers. Various types of coordination activities with production: terms, quality control etc.
---
Education
NTUU"The Kiev Polytechnical Institute". Mechanical engineering building faculty. Engineer.
Major is: Machinery and metal forming., Kiev
Higher, from 09.1983 to 06.1989 (5 years 9 months)
---
Professional and other skills
Computer skills


Windows, MS Office, 1C

Driving license category B

(20 years of experience)




Above average, I currently use it.
---
Language proficiencies
English — above average
Ukrainian — fluent
Russian — fluent
---
Additional information
I am interested in work related to develop of both existing and new areas of business, in which I could bring significant benefits to the employing company, applying the knowledge, skills and experience I have got and mastering and developing new ones in the field of management and, in particular, sales management and sales. I am sure, that I have a lot of energy and inner motivation for all of these activities.
Free time activities: biking, hiking, gym, English, l'Italiano (it's in an infancy, so far), youtube, reading, daily home responsibilities.
If you do embarrassed about my age, we are not on the same wavelength here at all. At least it's not a problem of mine.
The desired form of remuneration are salary +% + bonuses. Remuneration might be discussed and depends on a company, position and responsibility area. But, actually, not less than indicated above.
Detailed information about previous experience, achievements etc., can be obtained at a personal meeting, at an interview or upon request.
---
Save to applications
---
Similar resumes
---