Ukraine's #1 job site
Resume from October 22, 2019 PRO
Волченко
Анастасия
Marketing, PR manager
, 50 000 UAH
Full-time, part-time.
Age:

30 years

City:

Kyiv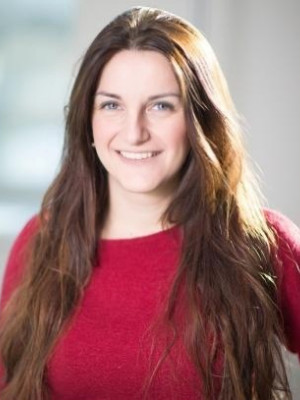 ---
Contact information
The job seeker has entered a phone number and email.
You can get the contact info for this resume on this page: https://www.work.ua/resumes/4306167/
---
Work experience
HEAD OF MARKETING DEPARTMENT, MARKETING AND PR MANAGER
from 11.2018 to 09.2019 (10 months)
Group of Companies: AUTOSTRADA, First Logistics Company, Charity Foundation, Київ (Group of companies: building and repairing roads, logistics, Charity foundation)
•Development of marketing strategies and plans. Their further implementation and evaluation
•Managing of the creation and launching of new websites, their administration
•SEO optimization of websites. Analysis and evaluation of effectiveness
•Elaboration of the new company's corporate identity, rebranding of existing one
•Efficient reputation management of the business owner
•Setting up and optimizing digital PPC campaigns
•Creating of photo and video content
•Development, organization and execution of Charity Foundation events
•Communication with the media representatives, placement of direct advertising, feedbacks (commentaries, information provision)
•Creation of long-term and short-term promotional plans and brands' budgets
•Development and launching of marketing campaigns and activities
•POS materials development and control
•Regular analysis of marketing information, competitors' activities, analysis and application of best practices
MARKETING AND PR MANAGER
from 02.2009 to 12.2017 (8 years 10 months)
NCH ADVISORS INC., Киев (Investments, agriculture, IT)
I've organized over 20 company's events, including educational and team building in Ukraine and abroad, managed more than 10 websites creating, numerous corporate movies for investors and clients, Brand Books, web applications and lots of ad hoc advertising materials and presentations were created by me or under my direction.
• Managing of company's internal and external communication
• Organizing of educational and marketing events, trainings in Ukraine and abroad
• Creating a marketing strategy and marketing activities
• Analyzing target market and searching insights for company growth
• Creating effective press releases and managing social media accounts
• Budgeting and controlling of all the marketing activities
• Managing of the corporate web applications creating, their implementation
• Organization and coordination of RD - agricultural researches around Ukraine
• Maintaining of public and internal company's web sites
• Managing of the whole process of the corporate video creating
• Coordinating of work with external agencies
• Marketing researches, competitors research
• Development of all ad-hoc advertising materials, managing POS materials
• Supporting of investors during their visits
• Preparing of the presentations; public speaking with the presentations
• Collaborating with agencies and other vendor partners
Account manager
from 04.2008 to 02.2009 (10 months)
LOWE ADVENTA, ADV HOLDIND, Киев (Full-service agency, which offers a wide-range of creative services)
•Meeting clients to discuss their advertising needs
•Working with account planners to devise a campaign that meets the client's brief and budget
•Presenting campaign ideas and costing to clients
•Briefing the creative team who will produce the adverts
•Negotiating with clients, solving any problems and making sure deadlines are met
•Checking and reporting on the campaign's progress
•Keeping in contact with the client at all stages of the campaign
•Managing the account's budget and invoicing the client
Brand manager
from 02.2006 to 04.2008 (2 years 2 months)
Sommelier and Dolmart, Киев (Wine distributor)
•Branding and promotion of Italian wines
•Holding BTL and trade-marketing activities
•Partnership deals
•Preparing of the presentations
•Working with POS materials
•Administrative support
•Purchase of stationeries and products for office
•Translation of the texts in English.
---
Education
Kyiv National Economic University
Marketing, Kyiv
Higher, from 09.2006 to 06.2012 (5 years 9 months)
---
Additional education
Erasmus training, UK - Conflict resolution and problem solving

(2017)

International Language center

(2016-2017, English (Advanced))

Erasmus training, organizing international training

(2018, spring)
---
Professional and other skills
Computer skills
MS Office (WORD, Excel, Power Point)
Practical knowledge of SEO and SMM
Familiarity with SEO/SEM/SMM
Marketing campaigns and web technologies
---
Language proficiencies
English — fluent
Russian — fluent
Ukrainian — fluent
Spanish — beginner
---
Additional information
•strong organizational and project management skills
•positive thinking
•strong verbal communications skills
•organized and flexible
•ability to develop lasting professional relationships with clients and media
•ability to adapt quickly

Hobbies – travelling, wakeboarding, windsurfing
---
Save to applications
---
Similar resumes
---