Ukraine's #1 job site
Resume from October 2, 2019
Кусакина
Ольга
Project manager
Full-time.
Age:

29 years

City:

Dnipro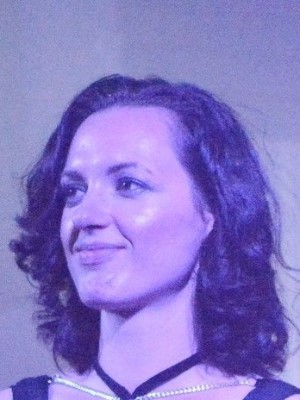 ---
Contact information
The job seeker has entered a phone number and email.
You can get the contact info for this resume on this page: https://www.work.ua/resumes/5146521/
---
Work experience
Project manager
from 07.2018 to now (1 year 3 months)
Queen's International Academy, Днепр (International education)
•Coordination of Ukrainian-Sri Lankan educational projects;
•Representation of QIA (PVT) LTD in government ministries and agencies of Ukraine;
•Planning of project activities;
•Distribution of tasks in the team;
•Managed QIA marketing and promotion in Ukraine;
•Ensured effective partnership between QIA and Ukrainian universities;
•Controlled the budget to meet all cost reduction targets;
•Managed immigration procedures, transferring, visa assistance;
•Ensured Sri Lanka students' needs during their education in Ukraine.
I have started the cooperation with Ukrainian universities and Ministry of Education and Science and created promotion program for air crafting international educational project.
Supply/Administrative assistant
from 03.2015 to 04.2018 (3 years 1 month)
Organization for Security and Co-operation in Europe, Днепр (Special Monitoring Mission to Ukraine)
•Finance assistance;
•HR assistance;
•Travel assistance;
•Procurement;
•Asset management;
•Events organisation and technical support;
•Assisting in creation of Forward Logistic Base for hubs in conflict zone;
•Replacing the Administrative Officer;
•Optimization of supply chain and logistics;
•Taking inventory and analyse all documentation such as invoices, bills and other supply documents;
•Analysing items and check the quality of materials before preparing them for dispatch;
•Making sure all supplies are sent on due time;
•Monitoring the stock levels;
•Ensuring compliance with supply chain activities standards and regulations;
•Keeping maintenance within the warehouse;
•Performing research activities in order to identify new solutions for logistical challenges;
•Preparing reports concerning supply chain operations and SWOT analysing.
Management skills and effective communication helped me to assist in creation of Forward Logistic Base for hubs in conflict zone and organise supply chain and procurement for 4 Eastern offices (500 people) in OSCE. I performed all the administrative and security tasks and then successfully share the knowledge with the new team. I maintained and improved supply chain between Kiev, Dnepropetrovsk, Donetsk and Luhansk hubs. I am reliable partner for other team members ensuring quickly respond to all their needs and demands.
Project manager
from 11.2011 to 06.2014 (2 years 7 months)
Zoz Bags, Днепр (Advertising)
•Managed advertising commercial projects at all stages;
•Attracted and communicated with wholesale clients and kept the connection after;
•Created the new advert products depend on customer needs;
•Handled design creating team, print and textile production team;
•Controlled supply chain and logistics;
•Analyzed sales data and trends;
•Supporting documentation and payment control;
•Presented the company at the international exhibition;
•Promoted the company in other region.
The most successful projects (20% of annual company profit):
•Galichina project (1,5 month production, 13 thousands units, individual commercial advert program for promo events).
•Sportmaster project (2 months production, 25 thousands units, individual commercial advert program for shop chain).
---
Education
Oles Honchar Dnipropetrovsk National University
Department of International Relations, Master of International Affairs., Днепр
Higher, from 09.2006 to 06.2011 (4 years 9 months)
Relevant courses:
- International organisations;
- Management;
- Forecasting methods and analytical tools;
- Media and communications;
- Political science;
- Peace operations;
- Conflicts and negotiation;
- Global governance;
- Psychology;
- International economy and world markets;
- Translating;
- International law;
- Intercultural communication;
- Business custom.

Scientific works:
- Transnational banks;
- Ideological war as the forming factor in modern world system;
- Ethnopsychological concept of international negotiation strategies in South and East Asia.
---
Additional education
English School of Sergey Pulin

(2015, 9 months)

OSCE Administrative Package for Operations Support Officers and Administrative assistants

(2015)

OSCE Ethics Awareness Training

(2015)
---
Professional and other skills
Computer skills


Comfortable in PC environment (Microsoft Office, Oracle, IRMA).

Driving licence: B

(3 years of experience)




Fluent, I currently use it.
---
Language proficiencies
English — fluent
Ukrainian — fluent
Russian — fluent
---
Additional information
4 years of experience as project manager in international and national projects in different area (international education, creation of international logistic base, advertising production projects).
---
Save to applications
---
Similar resumes
---