Ukraine's #1 job site
Resume from December 11, 2019 PRO
Takhtasiev
Volodymyr
Project manager
Full-time.
Age:

29 years

City:

Lviv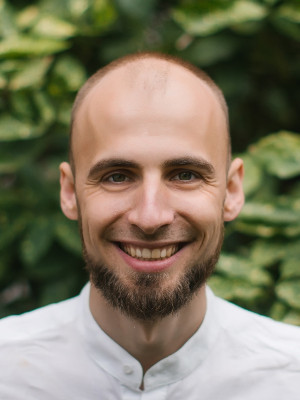 ---
Contact information
The job seeker has entered a phone number and email.
You can get the contact info for this resume on this page: https://www.work.ua/resumes/5463970/
---
Work experience
Industrial engineer
from 02.2016 to 04.2019 (3 years 2 months)
Jabil Circuit Ukraine Limited, Ужгород (abil is an electronics solutions company providing comprehensive electronics design, production and product management services to global electronics and technology companies.)
Production line support from at all stages from scratch to scale.
Different metrics monitoring and analysis such as efficiency, productivity, OLE, LBL, VA/NVA analysis etc.
New products and processes implementation.
Investigation for automation opportunities and/or replacement DL with automated solutions.
Leading 4 customers on site.
Mentoring IE-techs.

Involved at new project introduction at all phases:

-pre-planing (assumptions, concepts and past knowledge, product quotation performance)
-plan and define (link customer expectations, wants, needs and desires to requirements)
-product design and development (product design investigation, DFMEA, DFA/M analysis, engineering build)
-process design and development (process flow development, PFMEA & CP, engineering build)
-product and process validation (build report, NPI report, validation of the process quality and volume capabilities)
-Feedback Assessment and Corrective Action ( explore learnings from the ongoing manufacturing process, RPN reduction, corrective actions)
---
Education
UzhNU
Master's degree in applied physics, Ужгород
Higher, from 09.2011 to 07.2017 (5 years 10 months)
Methods to ensure that product meets standard.
---
Additional education
Basic MOST, accenture

(Jun, 2017 - Sep, 2017)

Project Management / CAPM

(2019, 39 hours)
---
Professional and other skills
Computer skills


Microsoft Office, Origin Lab, AutoCAD, SketchUp, SAP, Trello, Jira etc.

Basic and Mini MOST

(3 years of experience)




Advanced, I currently use it.

Lean Six Sigma

(3 years of experience)




Advanced, I currently use it.

PMO AQP(Advanced quality planing)

(1 year of experience)




Above average, I currently use it.

Team and project management

(1 year of experience)




Beginner, I currently use it.
---
Language proficiencies
English — above average
---
Additional information
Motivated and experienced Process/Industrial Engineer with over three years of experience developing new and innovative design processes. Inspired for helping customers to improve sustainability, reduce overall costs, and configure the best approaches for the most seamless and effective production.

Have noticeable practical experience as PM (Waterfall approach). Familiar with PMO AQP system. Was leading cross-functional team (5+ members).

Have theoretical knowledge and understanding of Agile methodologies (Scrum, Kanban, XP) and SDLC.

Also was involved in project planing, risks assessment, quotation, and implementation.
---
Save to applications
---
Similar resumes
---