Ukraine's #1 job site
Resume from October 1, 2019
Vuitsik
Yana
Administrative manager
Full-time.
Age:

34 years

City:

Lviv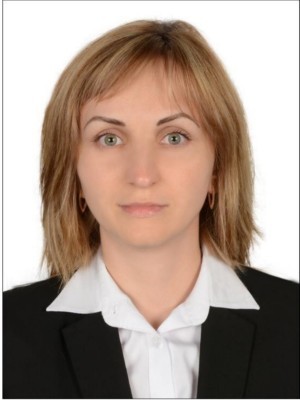 ---
Contact information
The job seeker has entered a phone number, email and address.
You can get the contact info for this resume on this page: https://www.work.ua/resumes/5737363/
---
Work experience
F&B supervisor, contract management
from 01.2016 to 11.2018 (2 years 10 months)
Cleveland Clinic Abu Dhabi, Abu Dhabi (Hospital)
•Oversight of contracted food service provider's processes and performance to ensure it complies with the contract requirements and set KPIs; preparing and maintaining all the relevant documentation,
•Supervision and support of day-to-day operation, staff workload, taking corrective actions if necessary to ensure standards are maintained,
•Assisting Food Service Director with planning and execution of projects,
•Coordinating financial treatments of different departmental activities, Supporting basic financial functions; processing of supplies and invoices
•Skillful managing day-to-day office operations, diary management, communications, correspondence, meetings, private events, project researches, and special projects
•Identifying training needs of the staff, oversight of training courses and programs, Monitoring training schedule and attendance, development and delivery certain internal trainings.
•Monitoring and tracking the attendance of staff, scheduling, staff workload;
•Developing relevant standard operation procedures and policies, division's workflows whenever required, training staff on implementation
•Oversight of Banquet Department operation, supervision of planning and delivery banquet events – local and international medical conferences, press conferences, award ceremonies, corporate events.
•Ensuring hygiene and food safety management policies, fire & life safety standards are correctly applied
•Developing and delivering daily pre-shift briefings, weekly and monthly admin meetings, Preparation of materials and reports for head of department, administrative officers, staff
•Attending to complaints or issues, resolving matters, following up and reporting, organizing measures to prevent problems from reoccurring
Cabin Crew
from 05.2012 to 11.2015 (3 years 6 months)
Emirates Airlines, Dubai (Airline)
•delivering high-standard in-flight service;
•ensuring the safety of all the customers throughout the flight;
•assisting customers with their needs during the flight;
•ensuring the air carrier safety and security requirements are followed;
•ensuring clean, healthy and safe environment;
•promoting THE EMIRATES brand and standards.
Sales Associate
from 07.2011 to 01.2012 (6 months)
Farah Leisure Parks Management (Ferrari World Abu Dhabi), Abu Dhabi (Leasure)
•assisting customers ;
•promoting products of the shop, park services and the Ferrari Park brand;
•handling cashiering services, receiving payments by cash, check, credit cards, vouchers, or automatic debits;
•handling customer's requests and concerns promptly and with courtesy;
•ensuring tidy, healthy and safe environment.
Teacher of English Language
from 09.2009 to 05.2011 (1 year 8 months)
Vyrishalne secondary state school, Vyrishalne (education)
•Developed English lesson plans in line with the national curriculum: Planned English lessons to meet curriculum standards.
•Helped students understand, speak, read and write in English.
•Delivered engaging, coherent lectures and motivating lessons to students across all Key Stages. Utilized learning technology in the planning and delivery of lessons.
•Modified assignments and activities to meet the learning needs of individual students – Identified and sorted into small, similarly skilled groups.
•Classroom management: Prepared English classroom and coursework materials, homework assignments, and handouts. Prepared course work, planned class sessions: Selected/integrated appropriate instructional materials for classroom instruction – Organized/delivered classroom lectures to students. Arranged extra-curricular activities and set targets for pupils.
•Evaluated the students' class work and assignments: Graded tests, essays, reports and other assignments – Regularly provided students with feedback in line with the faculty assessment systems.
---
Education
Ніжинський державний університет імені Миколи Гоголя
Англійська мова, Ніжин
Higher, from 07.2007 to 07.2011 (4 years)
---
Additional education
LEAN Six Sigma Green Belt

(2016, 6 місяців)

ISO 9001: 2015 Quality Management Systems, Internal Auditor Course

(2018, 1 тиждень)
---
Language proficiencies
English — fluent
Ukrainian — fluent
Russian — fluent
Spanish — beginner
---
Additional information
•excellent communication skills, verbal and written;
•Ukraine valid driving license - 10 years;
•computer-literate performer;
•excellent formal and report writing skills;
•ability to learn quickly;
•highly analytical thinking with demonstrated talent for identifying, scrutinizing, improving, and streamlining complex work processes;
•proven relationship-builder with unsurpassed interpersonal skills
---
Save to applications
---
Similar resumes
---