Ukraine's #1 job site
Resume from December 10, 2019 PRO
Елховикова Наталия
Александровна
PPC-специалист
, 12 000 UAH
Full-time.
Age:

24 years

City:

Kyiv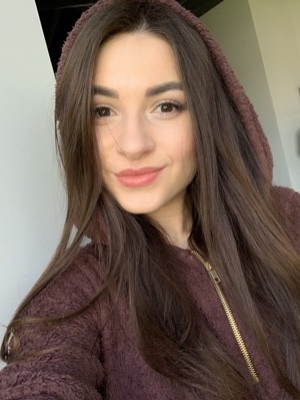 ---
Contact information
The job seeker has entered a email, address and Instagram.
You can get the contact info for this resume on this page: https://www.work.ua/resumes/5873358/
---
Work experience
Администратор
from 06.2019 to now (7 months)
Iron Skull Gym, Киев (Спорт клуб)
Административные работы, взаимодействие с персоналом и тренерами спорт клуба.
Ключевая обязанность - общение с клиентом, контроль срока действия абонементов, обслуживание, презентация клуба потенциальным и новым клиентам.
Продажа спорт услуг клуба (абонементы, аренда шкафчика, предоплаты, расчёт услуг бара).
Приём входящих звонков, консультация и оповещение клиентов об услугах клуба.
Работа в 1С.
Решение конфликтных ситуаций.
---
Education
ЧНУ им. Б. Хмельницкого
Психологический, Черкассы
Unfinished higher, from 08.2013 to 08.2017 (4 years)
Завдання психолога полягає в тому, щоб дослідити ситуацію на емоційному рівні і знайти рішення вийшовши із замкнутого кола повторюваних помилок.
Також в психології існує поняття ( яке я також вивчала) - психологія реклами, яка займається оцінкою потреб і очікувань споживача.
---
Additional education
ЧНУ ім. Б. Хмельницького методи АСПН (2013-2017, 10 тижнів.)
---
Professional and other skills
Computer skills
•Навыки работы с компьютером.
•Пользователь: MS Office (Word, Excel), •E-mail.
•Опыт работы с Internet.
•1C.
---
Language proficiencies
Ukrainian — fluent
Russian — fluent
English — beginner
---
Additional information
Захоплююся музикою та готуванням. Займаюся спортом, шкідливих звичок не маю.
З особистих якостей: стресостійкість, пунктуальність, клієнт орієнтованість, чесність, відповідальність.
Пройшла курс Методу активного соціально - психологічного навчання (АСПН), розроблений академіком НАПН України Т. Яценко.
---
Save to applications
---
Similar resumes
---