Ukraine's #1 job site
Resume from July 24, 2020
Кристя Тамара
Борисовна
Кладовщик, оператор в call-centre
, 7 000 UAH
Remote.
Age:

33 years

City:

Shchastia

Ready to move to:

Sievierodonetsk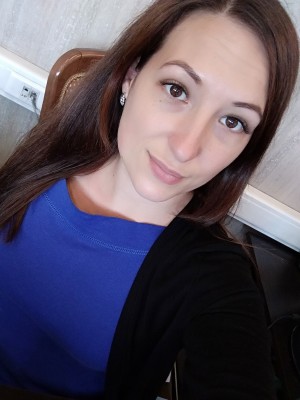 ---
Contact information
The job seeker has entered a phone number, email and Instagram.
You can get this candidate's contact information from https://www.work.ua/resumes/6374818/
---
Work experience
Кладовщик
from 07.2016 to 08.2019 (3 years 1 month)
Столлайн, Дурыкино (Мебель)
Перемещение ,распечатка заказов в программе 1С,отправка и прием товара по накладным.
Оператор
from 07.2015 to 04.2017 (1 year 9 months)
ТанкМаршрут, Москва (Работа с туристами)
Обзванивала туроператор с нашими предложениями и работа с клиентами .
Администратор
from 02.2008 to 10.2012 (4 years 8 months)
Пятый сезон, Луганск (Обувь)
Начинала с продавца-консультанта ,продавала обувь потом принимала товар ставила на учёт ,занималась перемещением , растоновкой товара в зависимости от сезона или скидок ,акций.
---
Education
Щастинський ліцей
Маляр, Счастье
Specialized secondary, from 2017 to 2018 (10 months)
---
Similar candidates
---