Ukraine's #1 job site
Resume from November 24, 2021 PRO
Білецька Анна
Олегівна
Косметолог
, 12 000 UAH
Full-time, part-time.
Age:

35 years

City:

Cherkasy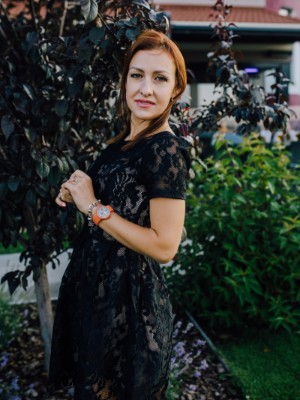 ---
Contact information
The job seeker has entered a phone number, email and address.
You can get this candidate's contact information from https://www.work.ua/resumes/6639054/
---
Work experience
Косметолог
from 02.2021 to now (9 months)
Косметологический центр Елены Половинки, Черкаси (Косметология, лазерная эпиляция,аппаратная косметология, конкурсная пластика.)
Все виды чисток лица, пилинги, массаж лица, уходовые процедуры, аппаратная и лазерная косметология лица и тела, подбор домашнего ухода и консультация, ведение карт клиентов, биоревитализации и мезотерапия (волосы и лицо).
Косметолог
from 09.2020 to 01.2021 (4 months)
GB dr. Galyna Boyko, Черкаси (Косметология, лазерная эпиляция,аппаратная косметология, конкурсная пластика.)
Обучение и получение практических навыков в аппаратной и общей косметологии.
---
Education
ЗДМУ
Фармацевтичний, загальна фармація, Запоріжжя
Higher, from 2003 to 2009 (5 years 5 months)
Загальна фармація
---
More resumes of this candidate
Higher education · Full-time
Завідувач,

Аптека 911(аптека низьких цін) · 4 years 5 months

Завідувач,

ТОВ "Мята-М" · 7 months
Similar candidates
---