Ukraine's #1 job site
Resume from October 1, 2019 PRO
Топтун-Абакумова Альона
Вячеславівна
Менеджер по подбору персонала
, 6 000 UAH
Part-time, remote.
Age:

23 years

City:

Odesa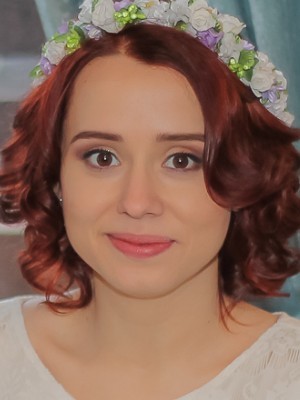 ---
Contact information
The job seeker has entered a phone number, email and address.
You can get the contact info for this resume on this page: https://www.work.ua/resumes/4860218/
---
Work experience
Продавець непродовольчих товарів
from 09.2016 to 11.2016 (2 months)
Watsons, Одесса (Розничная торговля Товары народного потребления (не пищевые)))
Работа с клиентами, с кассовым аппаратом, выкладка товара
Продавець непродовольчих товарів
from 03.2015 to 05.2015 (2 months)
Ельдорадо, Одесса (Продаж електронної техніки)
Работа с клиентами, с кассовым аппаратом, выкладка и учет товара
---
Education
Південноукраїнський національній педагогічний університет Імені К.Д.Ушинського
Социально-гуманитарный, Психология, Одесса
Unfinished higher, from 09.2014 to 06.2018 (3 years 9 months)
---
Additional education
Gold snitch курсы английского языка (2 года)
---
Professional and other skills
Computer skills
Могу работать с такими программами как:
Microsoft Word, Exel, Power Point, Microsoft Publisher, Photoshop.
---
Language proficiencies
English — average
Ukrainian — fluent
---
Additional information
Закончила обучение, на психолога, а потому достаточно легко могу найти общий язык с человеком, выяснить чего именно он/она хочет и что ему нужно. Быстро учусь. Хорошо запоминаю полученную информацию.

Был небольшой опыт работы HR в IT кампании и брачном агентстве.
---
Save to applications
---
Similar resumes
---