Ukraine's #1 job site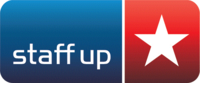 Job from October 2, 2019
Butcher for pork (ham and shoulders)
55 000 UAH. After tax and accommodation
Company:

StaffUp Sweden AB

Agency


Recruiting and HR;

50-250 employees

City:

Other countries

Employment type:

full-time

Requirements:

work experience more than 2 years
Job description
Requirement:
Very good experience from cutting pork (ham and shoulders) in large production units.
.
Working conditions:
Two weeks trial and after that on a 6 month contract if you are as good as you told us. After 6 months, you get a ongoing contract with 1 month's notice if everything is in order.
We always check your skills before two weeks of trial.
All workers go under unions collective agreements and receive the same salary.
Normal salary is about 1700 € after tax and accommodation per month.
But if you are very skilled at ham you can make up to 2500 € per month after tax and accommodation. Because at the ham line we pay per piece.
.
The work is located in southern Sweden. A beautiful and peaceful place by the sea.
Write us where you have worked before. The factory name and date when you worked there. Do you have a video when you cut meat to send us is a big advantage.
.
Writing to us in English is the best way. But also Ukrainian and Russian works.
At the factory, the team leaders speak English and Polish.
.
Read more about the city here
---
Similar jobs