Ukraine's #1 job site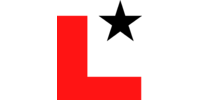 Job from November 11, 2019
Customer support specialist (USA, Canada, Mexico)
10 000 – 42 000 UAH
· Basic salary + %
Logity
Transportation and logistics; 250-1000 employees
Kharkiv
Анастасия Вагнер ·
Show phone
Full-time, students welcome.
Job description
Logity is a leading agent of the global transportation company Landstar, delivering thousands of loads worldwide daily. We help our employees to become professionals in logistics and earn decent money right from the start.
Our company has a strong background and more than 8 years in the transportation industry. We have a broad range of loyal customers: from small farms to huge manufacturing companies.
Requirements
Intermediate English — written and spoken — a must;
Excellent communication skills;
Multitasking and fast decision making skills;
Client-based mentality.
Responsibilities
Consult new and existing clients about company's services;
Monitor cargo orders, deliveries and customer satisfaction;
Provide value control of every transaction;
Add obtained information into a local database.
Rewards
Start: from 10 000 UAH / month;
Average salary: 30 000 UAH / month;
Maximum rate: unlimited.
Work conditions
Official employment;
Training;
Mentor 24/7;
Mon-Fri, from 2 p.m. to 11 p.m.;
Сomprehensive bonus system.
No micromanagement, no red tape, but the energy to achieve, pave your own way to success, and make your new self day by day.
Forward your CV to Logity with the button below.
---
Similar jobs
Salary statistics