Ukraine's #1 job site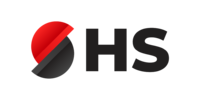 Job from September 6, 2021
Data scientist
HS-Soft Switzerland llc
IT; 10-50 employees
Kyiv
Full-time, people with disabilities welcome. Work experience more than 2 years. Higher education.
Job description
We are the leader of Android POS solutions and growing rapidly in the European market. Founded in 1987, HS-Soft has successfully developed into the market leader in the field of software and cash register systems for bakery, pastry and confectionery businesses. Over 550 companies are currently working with our solutions. Regardless of whether it is a cash register system, inventory management, recipe management, label printing or time management — HS-Soft offers the optimal solution for every problem in order to minimize effort and increase sales. The company's philosophy focuses on new technologies and claims a leading role in the digitization of the bakery and butchery industry.
Responsibilities
You will be working on full-cycle data science projects.
Your tasks will include data preparation, developing ML models and deploying them to production;
Data Analysis and Preparation
Development of Machine Learning solutions.
Required skills
Deep knowledge of linear algebra, calculus, statistics, probability theory
Strong knowledge of Python, OOP
Knowledge and experience with algorithms and data structures
Experience with Machine Learning libraries (NumPy, SciPy, Pandas, ScikitLearn ,etc)
Experience with SQL/NoSQL
Intermediate+ English
Will be a plus
Experience with sales and time series analysis
Experience with at least one of Deep Learning frameworks (PyTorch, Tensorflow)
Knowledge of modern Neural Networks architectures (RNNs, CNNs, Transformers, etc)
Experience with Cloud Computing Platforms (AWS, GCP, Azure)
Docker practical experience or DevOps/MLOps
Participation in Kaggle competitions
---
Similar jobs
Salary statistics