Ukraine's #1 job site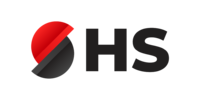 Job from September 11, 2021
Front end developer (react)
HS-Soft Switzerland llc
IT; 10-50 employees
Kherson
Full-time. Work experience more than 2 years.
Job description
We are the leader of Android POS solutions and growing rapidly in the European market. Founded in 1987, HS-Soft has successfully developed into the market leader in the field of software and cash register systems for bakery, pastry and confectionery businesses. Over 550 companies are currently working with our solutions. Regardless of whether it is a cash register system, inventory management, recipe management, label printing or time management — HS-Soft offers the optimal solution for every problem in order to minimize effort and increase sales. The company's philosophy focuses on new technologies and claims a leading role in the digitization of the bakery and butchery industry.
Удаленное сотрудничество и собеседование не рассматриваем
Требования:
Использование современного JavaScript (ES6);
Коммерческий опыт с React.js от полугода (обязательное условие);
CSS, SASS;
Опыт работы с Git;
Написание чистого и понятного кода;
Работа в команде;
Знание английского языка (необходимо проходить собеседование на английском).
Будет плюсом:
Опыт работы с GraphQL API (apollo);
Знание немецкого языка.
Мы предлагаем:
Комфортабельный офис
Своевременную выплату зарплаты;
Перспективу роста;
Дружный коллектив.
---
Similar jobs
Salary statistics