Ukraine's #1 job site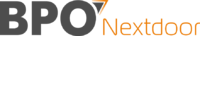 Job from June 24, 2022
Data Entry Analyst (Beauty Industry, Dutch, English)
BPO Nextdoor, Inc.
Company group; 50-250 employees
Remote jobs
Софія
Show phone
Full-time. We are also ready to hire a student, a person with disabilities.
Вакансию сейчас просматривает 1 соискатель.
Откликнитесь на вакансию, чтобы быть среди первых!
Job description
BPO Nextdoor (bponextdoor.com) is a service company from Eastern Europe, which provides mainly data analysis and data entry services for western customers.
We are searching for a motivated Data Entry Analyst with fluent English for the work with our British customer in beauty industry.
Responsibilities
Read/listen and analyze social networks, print or online newspapers and beauty magazines
Input all analysis into our customer's proprietary data platform ensuring accuracy and quality of data
An interest in the beauty industry would be a plus
Read and analyze blogs and social media posts.
Analyze the articles according to our customer's methodology
Research new products and brands that appear in the press for the first time
Requirements
An upper-intermediate level of English and Dutch (В2) is a must
A keen eye for detail
Ability to learn
Confident PC user (Word, Excel)
Good interpersonal communication skills
Ability to work in tight deadlines
Working conditions:
Good, competitive salary
Remote work
Partial compensation for the costs of sports club subscriptions
Partial compensation of visiting cinema once a month
Relocation Support
Free German and English language classes
Young and friendly team
If you consider yourself as a suitable candidate for our position and your language skills are appropriate for our requirements — please send us your CV to [apply]
---
Similar jobs
Salary statistics