Сайт поиска работы №1 в Украине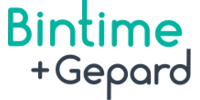 Вакансия от 12 июля 2018
Middle Front-end developer (React)
Компания:

Bintime


IT;

50–250 сотрудников

Контактное лицо:

Tatyana Popenko

Телефон:

Город:

Киев

Вид занятости:

полная занятость

Требования:

опыт работы от 2 лет
Описание вакансии
We are looking for a front-end developer to contribute to a rapidly developed project that is going to boom on the real estate market of UK and Europe. Using React/Redux stack you will be dealing with a lot of data, analytics and graphs, interfacing to the backend through REST API.
Required skills:
3+ years experience in Javascript development.
Good understanding of asynchronous code and Front-End performance
ES5, ES6, ES7, HTML5/CSS, Gulp, Babel, SASS
Knowledge of modern JavaScript frameworks — React.js + Redux
Capable of achieving innovative and responsive interactions with minimum usage of libraries
Understanding all major browsers and particular considerations required for all various quirks
Experience in TDD (Jest)
Flow, RAML, Night, Rollup, Webpack
Understanding RESTful services API
GIT
English — upper intermediate
Will be a plus:
Experience with Agile methodologies (Scrum / Kanban)
Product development experience
What you will really be doing:
Deliver frontend experiences worthy of enterprise delight
Deliver actionable data visualizations that excite
Assist with the choice of the right FE libraries and the realization of a solid frontend architecture
Enable development process improvements through tools and automation (CI, yes… also for the frontend assets)
Efficient DTAP environment setup to rollout frontend deliverables
Contribute to the design and development of our revised application platform on basis of big data technologies that fit current and future data usage scenarios (think for example of building custom dashboards that bring the wow effect forward)
Mentor team members
Safe-guard enterprise product quality of APIs and GUIs
Realize a path to the products' Continuous Delivery
Work closely with our Product Manager, Product Architect, UXers and BE engineers to re-define our development process
What we offer:
Challenging tasks and non-trivial functionality
Cozy office with free coffee and cookies
Friendly environment
International team
An opportunity to work in Product Development
Professional growth and educational
Compensation for sick lists and regular vacations
English classes in-house
To apply please send us your CV and a link to your GitHub (optional)!
Похожие вакансии