Сайт пошуку роботи №1 в Україні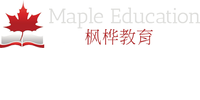 Вакансія від 16 лютого 2019
English Teacher to China
45000 грн
Компанія:

Мэйпл Эдьюкейшн, ООО

Агенція


Пошук персоналу, HR;

менше 10 співробітників

Контактна особа:

Таїсія Новосельська

Телефон:

Місто:

Інші країни, шукаємо у Києві

Вид зайнятості:

повна зайнятість, готові взяти студента

Вимоги:

вища освіта
Опис вакансії
FREE PROGRAM (NO COMMISSION)!
International Canadian-run Recruitment Agency MAPLE EDUCATION Inc. is searching for English experts who would like to teach English to children at a private training center in China. Our company does stand out among other agencies since our services are completely FREE OF CHARGE! Furthermore, we cover most of your job-related expenses, such as tickets, insurance, visas, TEFL course, accommodation, etc., as well as provide you with work permit for the whole contract period.
IMPORTANT! The overall recruitment process starting from the first interview with us up to the date of departure to China (including the document preparation part) usually takes around 1−2 months.
Note: Minimum contract is 12 months!!!
Core requirements:
age: 23−38 (candidates aged 35+ stand better chance if they are willing to teach small kids while being positive energetic individuals with proficient English-speaking skills, excellent pronunciation and work experience as an English teacher in groups for the last 3 years);
Ukrainian citizenship is an absolute must (temporary residence permit in Ukraine is NOT good enough!!!)
Bachelor's, Master's or PhD degree in any major is COMPULSORY!;
excellent English command (fluent speaking, decent comprehension, as well as good writing skills) — levels Upper-Intermediate, Advanced, Proficiency;
willingness to relocate to China for a period of 12−24 months;
getting on well with kids;
proactive approach in teaching;
high level of responsibility, self-confidence and stress tolerance;
easy-going, open-minded, energetic personality;
general flexibility; ability to learn new things quickly;
acceptance of positive criticism from the management, co-workers and parents;
ability to work individually and in a team
creative mind.
Working Conditions:
$1000−$1200 monthly salary rate, which is your NET INCOME (you pay only for food and utilities (water, gas, electricity, Internet, etc.) + opportunity to earn extra money by taking up part-times that pay around $25−35 per hour;
free accommodation in China — usually a separate furnished apartment (you pay only utility bills);
We do not charge any commission for our recruitment services, moreover, the COMPANY COVERS all your basic costs (TICKETS from Kiev to the place of destination in China, ALL NECESSARY CHINESE VISAS, ACCIDENT INSURANCE, ACCOMMODATION, TEFL COURSE, etc.), which means that you will be making money which is the equivalent of the salary of up to $2000 per month;
flexible schedule with 20−25 teaching hours and 10−15 office hours per week (the total of up to 40 hours), which gives you a variety of off-the-job options;
an English-speaking personal adviser in China who will handle all your current issues (both job-related and day-to-day);
free TEFL course for prospective teachers (on completion of the course you will receive an internationally acknowledged certificate of teaching English as a foreign language);
BONUS at the end of the contract — FREE RETURN TICKET TO THAILAND or MALAYSIA.
the whole recruitment process, including the distant interview with the prospective employer (Chinese school), takes place in Ukraine, which means that you are notified about the exact location of the school in China, and all the working conditions provided by the school, in advance. The signing of the contracts also takes place in Kiev, which means that you are officially accepted by the school for the English-teaching position even before your arrival to China.
IMPORTANT! As a candidate you pay only for legalization of diploma and non-criminal report, medical check, as well as photos for visa, which is needed for work permit application.
Responsibilities:
teaching English to Chinese children aged 3−16 (and sometimes adults) within the scope of the training center curriculum;
evaluating pupils' progress throughout the term;
maintaining order and positive environment in the class;
preparing for the lessons;
arranging out-of-school activities whenever needed;
drafting lesson plans, duly submitting all the necessary reports and doing other paperwork;
successful cooperation with co-workers, school management and parents of the students.
Furthermore, you do not need a degree in Education and relevant teaching experience to cooperate with us. A degree in English and the command of the Chinese language is not mandatory either.
Marvel at the thought of using your English communication skills in an exotic environment while making good money with joy? Don't waste the unique opportunity to face the challenge of a lifetime!
Hurry up, the second academic semester is approaching! Space is limited!
---
Схожі вакансії