Сайт поиска работы №1 в Украине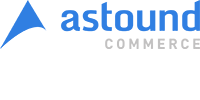 Вакансия от 17 сентября 2018
UI Designer
Компания:

Astound Commerce

VIP


IT;

250–1000 сотрудников

Город:

Киев

Вид занятости:

полная занятость

Требования:

опыт работы от 2 лет, высшее образование
Описание вакансии
Who we are and what we do:
Astound Commerce, the world's largest privately held digital commerce agency, combines strategy, technology, creativity, insight and a proven methodology to deliver exceptional digital shopping experiences. Through a forward-thinking, results-driven approach, Astound Commerce serves leading global brands such as adidas, L'Oréal, Under Armour, Jimmy Choo, Lacoste and Versace. Founded in San Francisco in 2000, the passionate team of nearly 700 dedicated, diverse industry and technology experts has decades of ecommerce experience and more than 400 implementations under their belt to address the complex challenges, advancing technologies and unique needs of global markets. To learn more, visit astoundcommerce.com.
Brief description of the open position:
As a User Interface Designer you will be a part of an international team working within a community of professionals, located in the US, Ukraine, UK and Germany. Based on over 10 years of successful ecommerce implementation for major clients worldwide, together we provide integrated ecommerce solutions for such brands as Adidas, L'Oreal, Crocs, Versace and many others. If you aspire to make web design world more stunning, Astound is just the right place for you!
You will:
Design and build the UI for our Client's web stores;
Work closely with UX team to better inform designs through users' point of view;
Collaborate with the development team to ensure the design meets specifications;
Be flexible and able to cope with several projects at any given time;
Show proactive attitude and seek innovative ways to incorporate new ideas into the designs.
You have:
3+ years of experience designing outstanding web-based products;
Proficiency in industry standard design tools (e.g. Photoshop, Illustrator);
Knowledge of Web site structure and functionality;
Great communication skills, including verbal English on Intermediate level;
Excellent interpersonal skills and ability to build good working relationships;
Portfolio of completed web projects that displays your level of expertise.
We offer:
Knowledgebase of the world's largest ecommerce delivery team;
Trainings and certifications;
A constant inflow of ecommerce projects with global outreach;
Well set SDLC process with use of Agile, Scrum, Waterfall depending on a project;
Coaching and reviews to support your career development;
Internal/external engineering and business training and conferences and time for self-education;
Extensive technical library with option to order books and English classes;
A network-style culture with geographically distributed teams, easy communications and access to clients;
Work-life balance approach and healthy lifestyle program.
---
Похожие вакансии