Сайт пошуку роботи №1 в Україні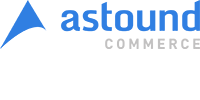 Вакансія від 20 січня 2019
Senior Salesforce Developer
Компанія:

Astound Commerce

VIP


IT;

250–1000 співробітників

Місто:

Київ

Вид зайнятості:

повна зайнятість

Вимоги:

досвід роботи від 2 років, вища освіта
Опис вакансії
Who we are and what we do:
Astound Commerce, the world's largest privately held digital commerce agency, combines strategy, technology, creativity, insight and a proven methodology to deliver exceptional digital shopping experiences. Through a forward-thinking, results-driven approach, Astound Commerce serves leading global brands such as adidas, L'Oréal, Under Armour, Jimmy Choo, Lacoste and Versace. Founded in San Francisco in 2000, the passionate team of nearly 700 dedicated, diverse industry and technology experts has decades of ecommerce experience and more than 400 implementations under their belt to address the complex challenges, advancing technologies and unique needs of global markets. To learn more, visit astoundcommerce.com.
Brief description of the open position:
As a member of the Global Services team, the Salesforce Developer will be responsible for development and administration of our SalesForce.com and integrated SaaS applications. This developer will be responsible for partnering with the Systems Architect and/or Process Architect to provide our client-facing, back-office, and Executive teams with the most efficient, automated, easy to understand and use application suite.
You have:
3+ years of Apex programming;
Experience in multi-threaded programing, software debugging and profiling tools and techniques, highly distributed architecture, and advanced design concepts like Design Patterns;
Upper-Intermediate spoken and written English communication skills;
Salesforce.com Certification;
Strong Software Architecture and Design knowledge: OOP and Design Patterns; Enterprise and Integration patterns; UML;
High level expertise in Apex programing (triggers, controllers and classes) and testing;
Excellent knowledge of Salesforce Community, Visualforce or Lightning;
Salesforce coding limitations and data tools;
Solid understanding of system architecture and system design;
Solid understanding of Apex Best Practices for Custom Development;
Experience integrating enterprise applications with other API;
Good understanding of SQL, SOQL & SOSL;
Experience in all phases of a Salesforce.com project track (design, realization, testing, go-live, etc.);
Experience using ETL tools such as Talend or DreamFactory Monarch and knowledge of AppExchange products;
Solid experience with Build tools: Ant, Maven/Gradle;
Soild experience with: DB Development General, SQL — NoSQL Databases;
Strong understanding of XML: XML, DTD, XSD; XML parsers (SAX, StAX, DOM);
Advanced knowledge of Software Engineering Practices: code standards, code review, CI, software testing, troubleshooting and logging;
Good understanding of Software development Methodologies: Scrum/Agile/WF.
Good to have:
Experience of development ecommerce solutions is highly desired;
Experience with project management;
Experience with interviewing and on-boarding of engineers;
Experience managing geographically distributed teams.
You will:
Participate in identifying and managing development-related risks on assigned projects;
Provide proactive technical counsel to project leads, to ensure accuracy and completeness of technical understanding and communication;
Analyze business and technical specifications/requirements and develop enterprise-level ecommerce solutions;
Identify work tasks via work breakdown structure and provide estimates;
Design solution architecture and create technical documentation;
Ensure via code-reviews that developed code quality meets the standards/guidelines for development;
Support and help developers come up with the best technical solutions;
Drive training standards for Java developers through collaboration with functional managers;
Actively contribute or drive continuous improvements to development methodology and underlying processes;
Conduct on-boarding and coaching of new developers.
We offer:
Knowledgebase of #1 global ecommerce delivery in Ukraine;
Trainings and certifications;
A constant inflow of ecommerce projects with global outreach;
Well set SDLC process with use of Agile, Scrum, Waterfall depending on a project;
Coaching and reviews to support your career development;
Internal/external engineering and business training and conferences and time for self-education;
Extensive technical library with option to order books and English classes;
A network-style culture with geographically distributed teams, easy communications and access to clients;
Possible international on-site visits;
Work-life balance approach and healthy lifestyle programs.
---
Схожі вакансії