Сайт пошуку роботи №1 в Україні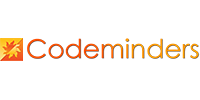 Вакансія від 2 січня 2020
Senior Java Developer
Codeminders
IT; 50–250 співробітників
Київ
Повна зайнятість. Досвід роботи від 5 років. Вища освіта.
Опис вакансії
We are looking for a Senior Java Developer
Skills required:
• 5+ years of experience in developing of commercial software
• Strong Java experience
• Excellent skills in Java EE, Spring, REST, JPA (Hibernate)
• PostgreSQL
• Excellent command of the English language and interpersonal skills for both written and verbal communicationSSDLC
Nice to have:
• Experience with messaging driven services using AMQP/RabbitMQ
• Use of Amazon cloud services such as S3, EC2, Lambda, SWF
• ReactJS
• CI/CD tools
Send your Resume / CV to [відгукнутися] indicating the position title in the subject line.
Based in the US since 2004, Codeminders develops software products for high-tech companies located predominantly in the Silicon Valley of California. While we specialize in a broad range of applications, our primary focus is on modern technologies such as social networks, mobile applications, video conference systems, cloud computing, etc. We have a constantly growing team of top-level specialists with proven ability to professionally design and deliver a diverse spectrum of projects. Codeminders is not a typical outsourcing company. Our clients select us primarily because we master the most challenging and diverse projects delivering them successfully and on schedule.
Some of the benefits of working for Codeminders are:
Salary based on individual qualifications, experience, and interview results
Outstanding job stability with great opportunities for professional growth and advancement
Western management practices
Prospect of business travel to the US and Europe
Modern and comfortable offices in Kiev within walking distance from «Vasylkivska» subway station
Great benefits package including training opportunities
Reimbursement for moving expenses for out-of-town candidates
Flexible working hours
You may work from home one day per week
Performance bonuses and annual salary reviews
Choice of desktop or a laptop as a workstation
Bike-friendly and car-friendly offices
---
Схожі вакансії
Статистика зарплат