Сайт поиска работы №1 в Украине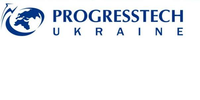 Вакансия от 25 мая 2018
Middle iOS QA Engineer
Компания:

Прогресстех-Украина


Промышленность, производство;

250–1000 сотрудников

Контактное лицо:

Рогалева Анна

Телефон:

Город:

Киев

Вид занятости:

полная занятость

Требования:

опыт работы от 1 года
Описание вакансии
Progresstech-Ukraine, a Boeing supplier, has joined the project on creating of cutting-edge software that helps millions of passengers around the world to safely and efficiently reach their destination. Look up in the sky and you will see a quarter of a million crew members on thousands of aircraft flying schedules produced by such software. And it is the preferred choice for the world's premiere airlines.
Currently, we are looking for a Senior Software Engineer to fill the role of Dev Lead on one of our new iOS projects.
Responsibilities
* Responsible to work independently on project tracks assigned
* Responsible to develop Test plans and test cases.
* Responsible for preparation of test data for Testing.
* The ability to work to aggressive deadlines
* Responsible for Testing Mobile apps
* Execute functional system and Integration testing, regression testing of iOS Mobile app
* Verify the quality of data; ensure data coming in matches existing data, verify functionality and data output against requirements.
* Log, manage, and retest defects in bug tracking system.
* Report testing status, milestones and issues to project stakeholders.
* Keen attention to detail and be exceptionally good at identifying inconsistencies and flaws
* Update and use Confluence page extensively for open knowledge-sharing.
Requirements
* BA/BS in Computer Science, IT, or related field.
* iOS testing lifecycle and tools (Crashlytics, XCTest)
* Practical experience of backend/ui/mobile automation will be a plus
* Strong knowledge in one or more tools Webdriver / Appium or WebdriverJS is a plus
* Strong understanding of REST and demonstrated experience with web services APIs testing/automation
* Very good experience in using open source tools like Git and Jenkins
* Understanding of CI/CD
* Basic knowledge of unit testing is a plus
* Debugging distributed systems and applications is a plus
* Clear understanding of the product development cycle and agile frameworks (Scrum mainly)
We offer:
• The opportunity to work with the biggest players in the aviation world
• Direct influence on the future of aviation
• Working in international teams
• Participation in well-known IT conferences
• Care of your body, soul, and well-being (football, medical insurance, sports card, social package, cookies and many, many more)
• Unlimited access to coffee :)
• Many sports initiatives
• After work activities
At Progresstech-Ukraine, we believe in a balance between personal growth and professional development. We hire the best to grow our company's future.
https://www.facebook.com/ProgresstechUA/videos/1555030027942957/ Продукт
Похожие вакансии