Сайт поиска работы №1 в Украине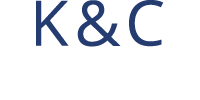 Вакансия от 24 апреля 2018
Java Developer with knowledge of Groovy
Компания:

K&C


IT; от 50 до 250 сотрудников

Город:

Киев

Вид занятости:

полная занятость

Требования:

опыт работы от 2 лет
Описание вакансии
K&C is looking for a Java Developer who has extensive experience in Groovy and Gradle to continue developing E-commerce platform which circulates around conferences, festivals, exhibitions and content marketing.
Project and Role Description
Main goal is to develop subset of projects around core platform. We are looking for a person who is ready to work in international team (6 developers in UK, 6 — in Poland, and 3 currently in Kiev and continuing expanding), values stability (by contributing to one project with nice technology stack and complex tasks) and its related products (that are end-user oriented) within one company for some period of time. Growth to senior developer or possible team lead in future is foreseen. Technologies used within the project: besides Java and Groovy (and JS on client-side) we work with following stack — Ember, Ratpack, Geb, Spock; REST, JSON API, RESTfull API; PSQL. Development methodology: Scrum.
Requirements for the candidate:
2+ years of Java commercial experience
Deep knowledge of Groovy and Gradle as well as experience with Groovy frameworks
Hands on E2E testing (mandatory)
Average+ knowledge of English language is mandatory because there are a lot of spoken interactions with London team (dailies, planning) and developers from London should be able to understand you
Will be an additional advantage if you know/have experience of working with:
Non-blocking Java frameworks (Vert.x, Ratpack)
SpockGeb
The company offers:
Competitive compensation
Social benefits system (recreation and professional/personal development): Sport Club subscription, paid training, master-classes and conferences etc
English classes and weekly
English Club with native speaker
Relocation to Krakow, Poland (optional)
20 workdays of vacation per year, 15 days of paid sick leave
Flexible working schedule (possible)
Shuttle bus transfer to the office and back Fresh fruits daily :)
Why choosing K&C?
We are an international company with offices in 5 countries and development teams in Kiev and Krakow
We are a professional and friendly team that is eager to expand and develop
We organize an enjoyable working environment and provide a vast range of opportunities for career growth
Похожие вакансии