Сайт поиска работы №1 в Украине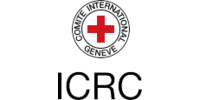 Вакансия от 21 июня 2018
Protection Field Officer
Компания:

Международный Комитет Красного Креста
Некоммерческие организации;

250–1000 сотрудников

Город:

Мариуполь

Вид занятости:

полная занятость

Требования:

опыт работы от 2 лет, высшее образование
Описание вакансии
The International Committee of the Red Cross (ICRC) is an impartial, neutral and independent organization whose exclusively humanitarian mission is to protect the lives and dignity of victims of armed conflict and other situations of violence and to provide them with assistance.
The ICRC is mandated to work in countries affected by armed conflict or other situations of violence. The ICRC is present in over 80 countries and has some 13,000 field staff.
In 2014, the ICRC expanded its presence to Ukraine. There are more than 300 ICRC staff working in Kyiv, Sloviansk, Severodonetsk, Mariupol, Donetsk, Luhansk and Odesa.
ICRC is Equal Opportunity Employer giving highest priority to staff safety and security.
For more information, visit website: http://www.icrc.org/
PROTECTION FIELD OFFICER
Based in Mariupol
CORE RESPONSIBILITIES:
Implements protection activities under the supervision of the line manager
Contributes to analyses of the security, socioeconomic, cultural and political environment relevant to the ICRC, shares relevant information with team members and reports any change in the situation.
Contributes to the design and implementation of projects
Collects, complies and interprets protection-related information (with appropriate care for staff risk management)
Analyses and contributes to written internal reporting and activity programming (as part of institutional exercises)
Helps to make internal and external meetings (through preparation, participation, reporting and follow-up)
Develops and maintains contact with the municipal/regional authorities, local/regional National Society branches, the local population, suppliers, etc.
Prepares, participates in and reports on all aspects of field assignments
May support and supervise staff in the implementation and monitoring of the field projects.
Fosters a conducive environment (multidisciplinary approach, good team dynamic) among team members.
Ensure the sustainability of their work and puts in place a system for archiving their work for the purpose of institutional memory.
The tasks and responsibilities defined above are not exhaustive and can evolve depending on organizational needs.
POSITION REQUIREMENTS
University degree or relevant professional experience
3−5 years' previous professional experience in the field of political/social/economic science or similar
Work experience in other humanitarian organizations in an advantage
Excellent knowledge of spoken and written English
Good computer skills (Word and Excel)
Good communication skills
Good negotiation skills
Ability to work independently and with initiative
Strong sense of responsibility and adaptability
Flexibility, availability to work overtime when needed
Willingness to learn
Rigor, method and analytical skills
HOW TO APPLY
Please submit your CV in English, along with your motivation letter by 10.06.2018
Only candidates meeting the above-mentioned criteria will be considered and contacted for tests and/or interview. No queries by phone please.
Похожие вакансии