Сайт поиска работы №1 в Украине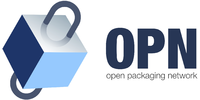 Вакансия от 14 сентября 2018
Senior Full Stack Developer (Blockchain)
Компания:

Open Packaging Network AG
IT;

10–50 сотрудников

Город:

Киев

Вид занятости:

удаленная работа

Требования:

опыт работы от 2 лет
Описание вакансии
Open Packaging Network AG is looking for a Full Stack Developer to join our team.
In order to support a new important project, candidate will have responsibility for the development of Blockchain B2B platform.
Key Responsibilities:
Responsive and continual evolution of analytics
Driving innovation in GUI design, development tools and best practices
Maintaining and increasing the delivery quality of analytics
Maintain code integrity and organisation
Produce relevant engineering documents such as design proposals, unit testing, in-code API documentation, performance benchmarks
Integration of new and existing platforms in the business cyber suite of products
Working with physical and virtual platform infrastructures
Essential Skills,Strong Node.js and GUI development experience
Highly experienced with backend programming languages e.g. Python, Javascript
Experience of Rest APIs e.g. HTML, JSONExperience of front end architecture and data visualisation e.g. Angular, Bootstrap, JQuery
Experience and good understanding of Linux and IP networking (e.g. OSI model)
Understanding of Agile development methodology, continuous integration and automated build platforms
Understanding of Ethereum Smart Contracts, EVM
Key Skills:
Software, Node.JS, GUI, Python, Elasicsearch, Angluar, Bootstrap
Job Requirements:
• Bachelor's/Master's degree in computer science or computer engineering
• Strong software development experience
• Understanding of blockchain application development and smart contract scripting
• Experience working with cryptographic protocols
Skills:
• Strong engineer leading skills
• Team player with strong communication skills for a result oriented environment
• High independence and motivation
• Remote.
Job Type: Full-time
---
Похожие вакансии