Сайт поиска работы №1 в Украине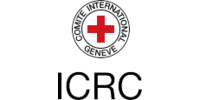 Вакансия от 13 августа 2018
Water and habitat engineer
Компания:

Международный Комитет Красного Креста
Некоммерческие организации;

250–1000 сотрудников

Город:

Мариуполь

Вид занятости:

полная занятость

Требования:

опыт работы от 2 лет, высшее образование
Описание вакансии
The International Committee of the Red Cross (ICRC) is an impartial, neutral and independent organization whose exclusively humanitarian mission is to protect the lives and dignity of victims of armed conflict and other situations of violence and to provide them with assistance.
The ICRC is mandated to work in countries affected by armed conflict and other situations of violence. The ICRC is present in over 80 countries and has some 13,000 field staff.
In 2014, the ICRC expanded its presence to Ukraine. There are more than 300 ICRC staff working in Kyiv, Sloviansk, Severodonetsk, Mariupol, Donetsk, Luhansk and Odessa.
ICRC is Equal Opportunity Employer giving highest priority to staff safety and security.
For more information, visit website: http://www.icrc.org/
WATER AND HABITAT ENGINEER
Based in Mariupol
CORE RESPONSIBILITIES:
Provides support in all engineering aspects and has expertise in urban water supplies, sanitation and hygiene, environmental health, hydraulic engineering, hydrogeology, electricity, civil engineering, architecture
Is in charge of various Water and Habitat projects: plans, organizes and monitors the implementation of the projects, as per given objectives.
Drafts written reports in relation to the project and WatHab programs in general.
Draws up documents (drawings, bills of quantities, contracts, etc.) for engineering projects in order to: repair and rehabilitate housing, health and school buildings damaged by the conflict; improve conditions at the crossing points between government and non-government controlled areas; repair and rehabilitate water supply networks and other utility infrastructure
Follows up on project expenses and ensures the budget for the projects is not overspent.
Executes administrative and office work related to the projects.
Maintains contact with municipal authorities, humanitarian organizations and suppliers.
The tasks and responsibilities defined above are not exhaustive and can evolve depending on organizational needs.
POSITION REQUIREMENTS
University degree in civil engineering or similar
Excellent command (spoken and written) of Ukrainian/ Russian language.
Working knowledge (spoken and written) of English.
Proficient in use of drawing software (AutoCAD) and preparation of Ukrainian Bills of Quantity (Smeta) including Smeta software
At least 3 years' work experience in a related field of activity
Good knowledge of water and sanitation and construction engineering in Ukraine
Good computer literacy (Excel/ Word)
Good decision making, planning, organizational, negotiating, and analytical skills
Qualified engineer
HOW TO APPLY
Please submit your CV in English or Russian, along with your motivation letter by 26.08.2018
Only candidates meeting the above-mentioned criteria will be considered and contacted for tests and/or interview. No queries by phone please.
---
Похожие вакансии