Сайт пошуку роботи №1 в Україні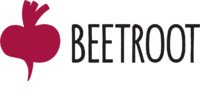 Гаряча вакансія
Back end developer
Компанія:

Beetroot
IT;

250–1000 співробітників

Місто:

Одеса

Вид зайнятості:

повна зайнятість

Вимоги:

досвід роботи від 2 років
Опис вакансії
We are looking for a skilled Back-end developer to work in our Odesa team for full-time bases. You will work with our client — a Swedish company that provides Internet professionals with services within Domain Software, SEO Hosting, Diversified IPs and Internet Data. The company is funded and managed by Internet entrepreneurs. They are a company that is in the absolute cutting edge when it comes to wholesale traffic market, with a focus on companies in the SEO, affiliate and domain industry.
What we're looking for
2+ years' experience as a Backend Developer
Proficient knowledge of a back-end programming languages like Python or Go
Network understanding
Linux, Docker
Advanced network programming
Interest in complex research in timing issues.
Good English level
You love borsch!
Who are you?
There is such a thing as being a true Beetroot.
We value people who are hungry for improvement. Meaning, you always try to be the most caring, professional and progressive version of yourself. Your skills and experience are important factors, but your personality, approach and improvement drive are what will make the difference. We hope you're a «team person», that you take responsibility for your work, pragmatically solve problems, and that you're a highly motivated individual overall. You're self-going, well organized, efficient and with a very good sense of priorities.
Now that we've covered the basics, let's talk some more about us!
About Beetroot
We're a Swedish-Ukranian IT company, building dream teams of developers and designers for companies around the globe. Being an emerging company, co-producing with other emerging companies, we work with start-up seedlings, through to huge oak trees. In essence, we're the cannonball for our client's success. With over 250 team members, Beetroot is a family-we're a tightly knit bunch who love spending time together. We want to provide a homely working environment that's packed full of trust, equality and steaming bowls of borsch!
Oh, and we give great perks. Which means…
Work with our minimum hierarchy, family-feel team in a cozy, well-equipped office
Great networking opportunities with international clients
Personal development and professional growth opportunities
Competitive salary, paid vacation, medical top-up and social benefits
Team building activities like Beetroot breakfasts & movie nights… and more!
English lessons with native speakers
Discounted Beetroot Academy courses for employees
Yearly allowance to participate in competence-enhancing events
What are you waiting for? Shoot us over your CV in English
---
Схожі вакансії