Сайт пошуку роботи №1 в Україні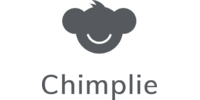 Вакансія від 12 лютого 2019
Senior Software Engineer (PHP, AWS), Team Lead
135000 грн. <- Average for position
Компанія:

Chimplie
IT;

10–50 співробітників

Місто:

Київ

Місце роботи:

вулиця Богдана Хмельницького, 17;

0,8 км від центру




Вид зайнятості:

повна зайнятість, дистанційна робота, готові взяти людину з інвалідністю

Вимоги:

досвід роботи від 5 років
Опис вакансії
We are:
Community of makers with flat organization structure that strives to provide alternative working environment. We value personal freedom, professional fulfillment and well-being of our members as well as satisfaction of our customers.
Looking for:
Passionate software engineer with PHP expertise and hands-on knowledge of AWS to lead the development of core business engine of a Swedish recruiting company KSMG (https://ksmg.se/).You will be working in direct contact with company's decision makers and lead a small team of engineers to develop new products and features. Your routine will include making large scale technical decisions, provide feedback and generally be in tight decision loop with the product owner.
Requirements:
Desire to take responsibility for architecture and technical decisions on the project
Strong knowledge of MySQL, PHP, Symfony
Hands-on development experience with AWS
Focus on team success: teach, delegate, inspire with ideas and by personal example
Good understanding of deployment solutions (e.g. how to balance load, what to cache, where is CDN is applicable?)
English proficiency (effortless verbal and written communication).
The following skills are a plus:
Experience with Elasticsearch, Redis, Docker
Knowledge of Vue.js
In addition to all formal and informal requirements we want to mention that as senior engineer you are expected to have your own opinion on how things should be done. We appreciate fresh thoughts, so be ready to show initiative, advocate your ideas and take lead realizing them.
We offer:
Competitive salary.
Freedom to work in the office or remotely.
Comfortable work environment in central Kyiv.
Friendly team, warm and welcoming atmosphere.
Work in direct contact with product owners
Reach out to us:
Telegram: @art_chimplie
Skype: +380 508 461 333
Tel.: +380 (50) 846 13 33
Email: [надіслати резюме]
---
Схожі вакансії